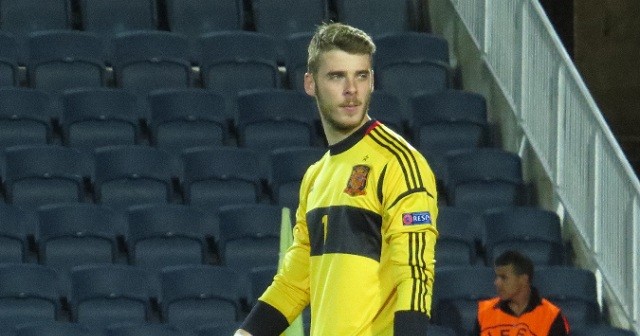 Former England goalkeeper David James does not believe Manchester United keeper David De Gea would get into the Real Madrid first team.
James believes De Gea has not yet joined the Spanish side because he fears becoming second choice to Keylor Navas, and thus why the United keeper has signed a four-year contract extension at the club.
Last summer the Spanish keeper appeared to have joined Real until the long awaited move collapsed during its final stages.
It is still considered likely that Real will revive and complete the transfer next summer, making the Spanish keeper stay there for the long term.
James, however, remains convinced of De Gea's quality but considers Navas the superior goalkeeper.
"You look at Navas at Real Madrid, it's no wonder De Gea didn't go there," James told Press Association. "When you think that Navas is such a good goalkeeper that De Gea wasn't necessarily going to be the No. 1 anyway.
"I think it was possibly a reason, because Navas is awesome. He has been for a few years now. I enquired a couple of years ago to Arsene Wenger, 'Why don't you go for Navas, £8 million or £10m buy-out?' He had [David] Ospina on his card, he went for Ospina, didn't he?
"Navas has had an exceptional start to the season in Spain and justified my theory that he is up there, if I say the top three — as a loose number — in the world because he is that good.
"I think he is [better than De Gea], yeah. I think his all-round game, he's got a lot more about him. [But] don't get me wrong, David De Gea's performed at an amazing level over the last three years." James said.