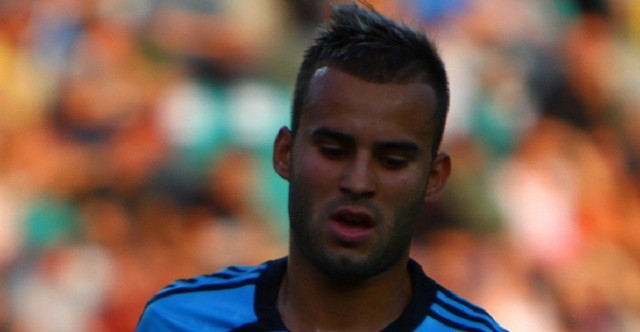 Now with a two-way tie at the top with FC Barcelona, Real Madrid must UD Las Palmas at home to keep it that way. A solid win last weekend has given the team a boost. In addition, some injured players are nearing recovery.
This will be a light, but good test before the second meeting against Paris Saint-Germain. Getting the three points is the only admissible outcome.
Preferred Formation: 4-2-3-1
Casemiro, Lucas Vázquez and other regular substitutes have given the squad another type of contribution. With them on the field, the team work much better together, rather than relying on individual outbursts.
Since important men like James, Carvajal and Benzema are returning soon, these substitutes must keep their coach satisfied. This can help them later on in the season.
GK: Keylor Navas
While unable to keep a clean sheet in Vigo, he was one of the standout performers. His saves are keeping Madrid at the top in every competition. He's shown that he's not intimidated by more challenging rivals.
Defense
RB: Danilo
Scoring his first goal as a Madridista, the defender is steadily gaining back the form he had lost during his injury. Carvajal is expected to be part of the group for Saturday's match, meaning the competition between the two will heat up.
CB: Pepe
The Portuguese is fully recovered and has a good chance of playing this one. Varane has been an integral part of the defense, yet he should be taken care of, especially if PSG are right around the corner again.
CB: Sergio Ramos
If the Frenchman is benched, the captain should play, and vice versa. The coach could go either way, still it feels like he would like to have the captain's experience. All in all, the two starting center backs must be cared for in a special way.
LB: Marcelo
For weekends like these, it would be very handy to have another left back to lend a hand. Unfortunately, there is no replacement that can provide even half of what Marcelo brings. A winter signing should be a priority.
Midfield
RCM: Casemiro
Given that the match is at home and versus one of the clubs in the relegation zone, it would be appropriate to send the Brazilian in. He's gaining prominence recently, so we know he's fit for the job.
LCM: Mateo Kovačić
Much like Casemiro, he's been used often by Benítez. If the coach wants to be really cautious, Kroos and Modrić shouldn't even step out into the pitch. He might be rewarded for that later on.
Attack
RW: Lucas Vázquez
Unlike Kovačić and Casemiro, he took a bit more time to adjust and start showing positive results. Providing three assists already, he's turned into a great resource while men like James or Bale are absent.
CAM: Isco
Rumors have been floating around that he wants to leave the club. The comeback of the Colombian could diminish his playing time, but this is all speculation. It all comes down to what Rafa wants to do.
LW: Cristiano Ronaldo
Las Palmas is an ideal rival to get him ready for battle in the Champions League. Even though the number of goals says otherwise, his shots to goal ratio shows a struggle to score, as only 15% of his shots ended up inside the net.
ST: Jesé
If the infirmary clears out, he will go back to being a regular substitute. The past few games have seen him improve drastically, which is working to his advantage. He should keep doing this to gain the manager's confidence.
(4-2-3-1)