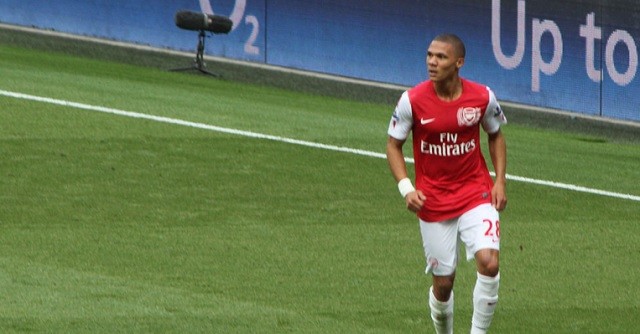 If Arsenal's recent thrashing at the hands of Championship side Sheffield Wednesday did not cause enough unease for Arsene Wenger's club, injuries to Alex Oxlade-Chamberlain, Aaron Ramsey, and Theo Walcott will raise even more question marks for where the team will stand in the coming weeks.
Walcott and Oxlade-Chamberlain look to be out indefinitely until after the international break, missing imoprtant matches against the likes of Bayern Munich and North London rival, Tottenham Hotspur.
The hamstring injury to Oxlade-Chamberlain and calf injury to Walcott will now leave Wenger in the spot to determine who will best replace the two faced-paced players. Both Walcott and Oxlade-Chamberlain are important wingers who relish an opportunity to attack in one-on-one situations along the line.
Kieran Gibbs has been pegged as the top choice to fill the void along the wing. Usually a left-back, Gibbs will likely be called upon to push forward and use his pace along the outside to challenge defenders and push deeper into the opposing side of the pitch.
Another viable option on the outside for Arsenal will be Alex Iwobi. The 19-year-old Nigerian international is a product of the Arsenal youth system and show strides for the club, recently signing a long-term deal with the club.
Iwobi is a natural winger who, much like Walcott and Oxlade-Chamberlain, possesses natural pace and poised footwork along the edge of the pitch. By filling the role of experienced wingers, Iwobi will look to garner important first-team play and contribute when Arsenal need young players to step up.
With injuries taking a toll on Arsene Wenger's side, it is time for young players to step up to help power through mid-season troubles. Alex Iwobi and the more experience Kieran Gibbs must now fill the roles of Theo Walcott and Alex Oxlade-Chamberlain to keep Arsenal's Premier League and Champions League hopes alive.