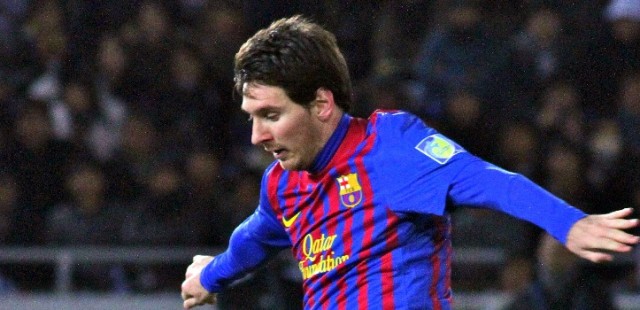 According to Spanish football expert Guillem Balague, Lionel Messi could leave Barcelona in the summer. Whilst talking on Revisit Bitesize he said "It is the closest he's ever been to leaving Barcelona. It doesn't mean he will but it is the closest he has ever been to leaving the club."
A few years ago it would have been unthinkable to imagine Messi could ever leave the only club he has always represented, he is adored by the fans and the club alike. He has played 492 games for Barcelona and scored 418 goals, which is an astonishing return and also emphasises his immense consistency.
With the current tax laws in Spain not being very favourable to big earners such as Messi, and bearing in mind he just turned 28, the next move he makes in his career could well be the last big earner for him. He will need to consider if that involves negotiating a new contract or looking at pastures new.
Manchester United could well be only of the few clubs in the world that could afford to take Messi away from Catalonia, The Red Devils have secured major financial deals with the likes of Adidas and they have helped United rebuild and will hope to continue that with the major signings like Messi.
It was only last season when reports suggested all was not well between the Catalan giants and the Argentinian superstar, and Messi did come out to say the reports suggesting he would be moving were "all lies". However things may well be different this time around and only time will tell where this story goes.
The tongue in cheek question always has been can Messi do it on a cold rainy night in Stoke, we may well find out the answer to that soon.