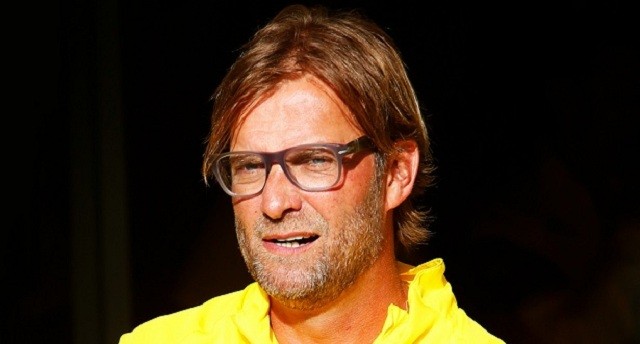 After Liverpool's 1-1 draw with Southampton on Sunday, the Reds legend Jamie Carragher teased Liverpool for playing "like a church choir" under Jurgen Klopp.
"The football hasn't been quick, fast. It's been slow and very predictable." Jamie Carragher criticized. He continued:"They're not creating good chances because he has no wide players. There's an abundance of No. 10's that's Klopp's problem."
However, the current Sky Sports pundit was not entirely correct from my perspective. A real No.10, to me, is capable of not only playing in the middle but also the wings in midfield.
Just see how Santi Cazorla, Aaron Ramsey and Mesut Özil can fit in practically anywhere in the midfield and still able to pull their weight. Unfortunately for the Reds, their current No.10 Philippe Coutinho is the only one who can live up to that.
As result, when Adam Lallana and Emre Can appeared on the left and right wings respectively in Liverpool's 4-2-3-1 formation against Southampton, Liverpool being lack of pace and speed was suddenly more glaring than ever.
Adam Lallana is always a prospective excellent No. 10. But the former Southampton playmaker has not been his best since joining Liverpool last season. It is actually crucial for Liverpool whether or not Adam Lallana can fulfill his potential under Jurgen Klopp. But for the time being, Liverpool's No.20 is not yet up to the task of being a winger.
Fortunately, Philippe Coutinho is. Liverpool's leading star has to give up his best position for Adam Lallana as the England international filling the void in the No.10 position won't be the end of the world. But without the amazing Brazilian on the left wing, there is no more quality winger to provide Liverpool the pace and creativity the Reds desperately need.
Emre Can, on the other hand, is of no talent to be a winger at any level. The German midfielder is prominent in neither speed nor agility and is also not nearly skillful enough to covert possession into chances. Therefore, Liverpool could benefit more from the well-rounded midfielder as a substitution in the 4-2-3-1 formation.
Lastly, Roberto Firmino, who from my point of view, might be the real "normal one" on Liverpool side. Any yet, given his huge price-tag, putting the Brazilian back to Liverpool's starting XI with the hope of him eventually finding the breakthrough and transforming into a "special one" before a quality winger come along seems to be the only way that makes sense.
In conclusion, 4-2-3-1 could be the formation that brings Jurgen Klopp his heavy metal football. But there has to be changes because it can only happen when Philippe Coutinho and Roberto Firmino are on the wings providing speed and pace while Adam Lallana delivering accurate passes and creating chances in the middle.
Quality Wingers Liverpool should Target in the Winter Window
Riyad Mahrez, Sadio Mane and Nathan Redmond are all brilliant wingers in the Premier League with tremendous pace and speed to offer. Sure it's going to be an uphill battle, but securing the service of any one of them is well likely to be the exact boost Jurgen Klopp and Liverpool need for them to truly be back to business.