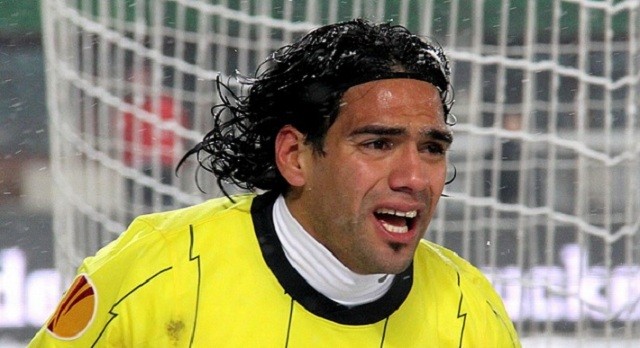 Andre Villas-Boas wants to take Chelsea striker Radamel Falcao on loan at Zenit St Petersburg on January in a half-season loan deal. This will give the Colombian a chance to play regular Champions League football instead of sitting in the bench at Chelsea for the remainder of the season.
The striker has struggled to make an impact at Chelsea as he just has one goal this season, after having a miserable season at Manchester United and is currently the understudy to Diego Costa.
Villas-Boas wanted to sign Falcao this summer, but financial demands from parent club Monaco were prohibitive. The Portuguese boss will once again try to sign the out-of-form striker to add quality to his Russian side.
If the move to Zenit happens Falcao would be reunited with Villas-Boas and Hulk, the trio that made headlines across Europe in 2011. These three were the core of the Porto team that won almost every trophy they could in the 2010-11 season.
Falcao, 29, is currently loaned out at Chelsea and the agreement would have to be canceled for the striker to join the Russian club. The Colombian has struggled to recapture the form he had for Atletico Madrid and Porto after suffering a cruciate knee ligament tear-which ruled him out of the 2014 World Cup in Brazil.
The chances of Falcao going to Zenit are slim however, even though they could afford to pay his wage bill the club's foreign quota would be an obstacle. The quota forced current West Bromwich Albion striker Salomon Rondon out of the club in the summer and is also a motivating factor for AVB to resign at the end of the current season.