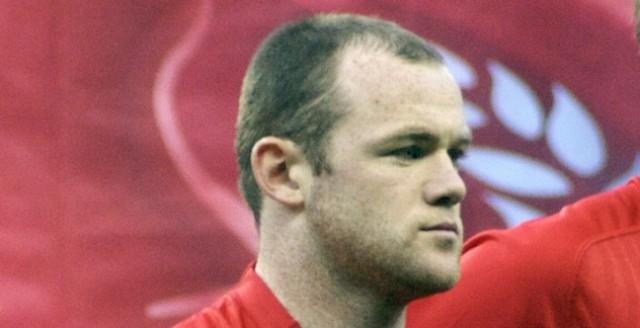 Manchester United and Manchester City faced off for the 170th Manchester Derby on Sunday. The matchup between the two rivals was highly anticipated, but neither team could find the back of the net and the game ended in a 0-0 draw.
The final score was still enough to push Manchester City to the top of the Premier League table and left United in fourth behind West Ham (due to goal differentials). There was something missing at Old Trafford in this Derby. The question that lingered the minds of Manchester United fans was, what is wrong with Wayne Rooney?
Wayne Rooney, Manchester United's captain, has had trouble racking up goals lately for the English club; and Sunday's match against the Red Devil's rivals was no different. Rooney looked nonexistent as Manchester's striker, and his lack of contribution rubbed many United fans the wrong way. Man UTD followers did not let up on social media as they bashed not only Rooney, but Manchester United's manager Louis Van Gaal as well.
Van Gaal made a few questionable decisions that some are relating to Wayne Rooney's struggles. On Sunday, Van Gaal moved the young star Anthony Martial to left wing so that Rooney could be a lone striker. This angered many United supporters due to the fact that Wayne Rooney hasn't been the player Old Trafford is use to seeing.
Another reason fans were unhappy was because Van gaal limited Martial's involvement by putting him out wide. Anthony Martial has scored five goals since coming to Manchester, and has shown a strong will to get to the goal and test the keeper. United spark plug, Memphis Depay, didn't even see the pitch Sunday as Van gaal benched him for "tactical reasons".
Why Rooney was not moved back to the midfield or Depay subbed in is unknown. Rooney must get back to the form we saw in 2009-2010. With him now being the Red Devils and gaining captaincy this season, he must continue to be a leader but must also be more aggressive. If he doesn't, Manchester United could continue to struggle to the winter break.