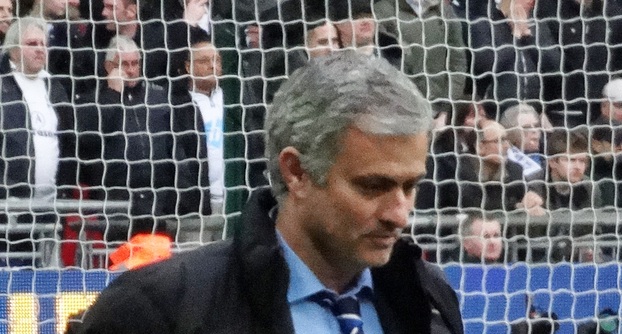 Jose Mourinho has been publicly given votes of confidence despite the disappointing results the Chelsea team has gotten since the start of the season. His star players have backed him, even paraded in the media to speak well of him. Despite this, Chelsea continue a bad run of games, they lack style, have no discipline and have no excuses left. All of this ties back to the manager.
Saturday's 2-1 defeat against West Ham was their fifth of the season, leaving them in 15th place. They have also conceded 19 goals so far, same as Newcastle and Sunderland. In all competitions, they have just won one out of their past six games.
Not to take anything from Mourinho though, he is a brilliant strategist; he's also cunning and expedient. But then again, he is short-tempered and can be rash at times. He starts unnecessary fights, makes enemies who, with careful handling, could prove to be his allies. And right now, Mourinho needs allies.
He was sent off by referee Jon Moss at half-time. Mourinho also managed to ignore the post-match press conference, meaning Chelsea will face an FA charge.
But can the club really dispense with the most successful manager in their history? It proved not to work last time as he was sacked, a couple of managers came to the club but never really stayed for a long period of time.
Guus Hiddink excelled for a short period of time, Carlo Ancelotti proved to play stylish football and won a cup double. Andre Villas-Boas, Roberto Di Matteo or Rafa Benitez did not manage to rack more than 50 games for the club and in 2013, owner Roman Abramovich was forced to bring back Mourinho.
It's just a matter of time to see how much longer Abramovich will stand for this run of form. So, Mourinho has to turn this season around.