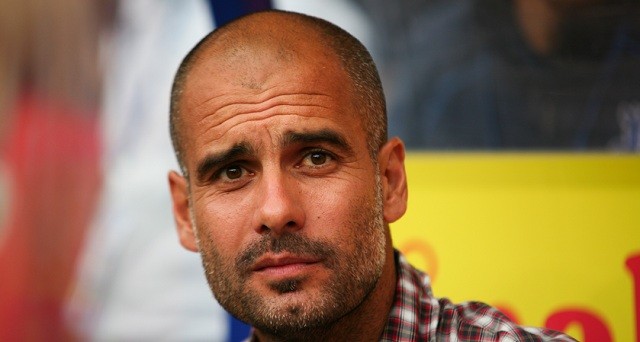 It has been reported by the Daily Mail that Pep Guardiola has told his friends that he would be interested in a move to the English Premier League if he departs from Bayern Munich this summer.
Guardiola's contract with Bayern Munich expires at the end of this season, and there is growing speculation that he may consider a move to Arsenal, Chelsea, or Manchester City following the 2015-2016 campaign.
It is exciting to hear that Guardiola would consider managing Arsenal, but Arsene Wenger's contract is not over at the end of the 2015-2016 season, and this could prove to be a major obstacle that prevents Guardiola from managing the Gunners.
Although Arsene Wenger was once a great manager, Arsenal has been somewhat of a disappointment in recent seasons, and it would be wise for their board to at least consider the possibility of making a change.
Pep Guardiola is one of the best managers in the sport having won 3 league titles and 2 Champions League titles with Barcelona, and then winning 2 league titles in Germany with Bayern Munich.  Arsene Wenger on the other hand has not won a league title in over 10 seasons, and he has never won UEFA Champions league.
Arsenal has stuck with Arsene Wenger through several lackluster seasons, so it seems unlikely that they will fire him after this season barring a complete disaster.  However, if Arsenal wants to recreate a winning culture at the club, Pep Guardiola is the man for the job.  Pep has a fantastic track record, and if he is truly looking for a job in England after this season, Arsenal would be extremely foolish not to pursue him.