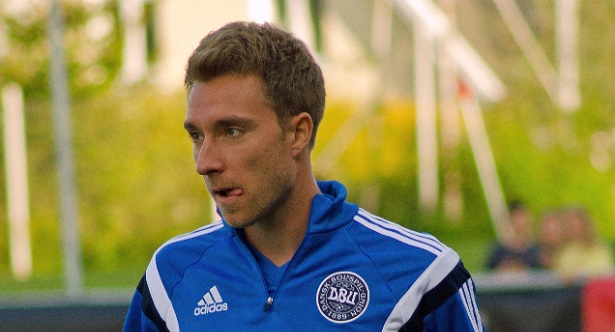 Tottenham Hotspur faced off against the Belgian squad, Anderlecht who had been winless in 15 years against Premier League opponents. Today they snapped their streak against Spurs in Europa League group stage play.
The first ten minutes was tip top Tottenham as they all knew where the next pass was headed. Spaces were opened many times leading to the first goal from Christian Eriksen. Eriksen took a bouncing ball on his weaker left foot to establish an early lead. However, Spurs took that foot off the gas from then on as Anderlecht battled back to win 2-1.
Christian Eriksen was again the star for Spurs. Eriksen has an innate feel for the game and the ball was always around him. Although he only completed 84% of his passes, they were dangerous and weighted perfectly.
He should of had a goal and an assist within the first ten minutes of the game if it were not for an Erik Lamela mishap. Eriksen, who is rapidly becoming the Premier League's top set-piece specialist, also nearly curled one in from 25-yards late in the first half.
The team cannot continue to rely solely upon the 23 year-old Dane if they want success. Unfortunately, the team dynamic harshly altered after the injury of Son Heung-min and now with Chadli out for 4-6 weeks life could get difficult for the White Hart Lane faithful.
"Before January, Chadli and Son will be back" said Pochettino to the Guardian, but until then, it is tough to believe that the Spurs can put on stellar performances with this lack of offensive depth.
Spurs have three games before their North London Derby against Arsenal and will need to figure out a way to replace the offensive skills of Son and Chadli or hope that Eriksen and Kane will play like the unstoppable unit everyone expects.