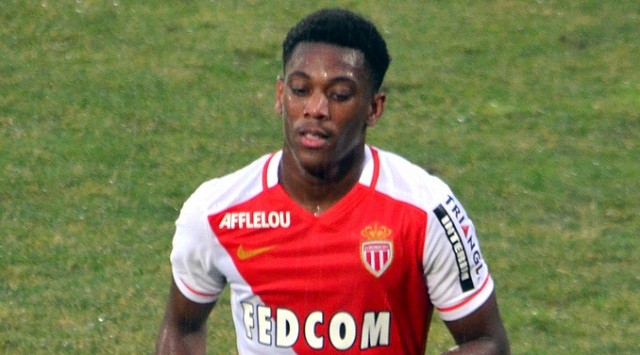 Manchester United completed their first half of group stage play as they took on CSKA Moscow in a uninspired 1-1 draw. Many of the regular starters such as Matteo Darmian, Juan Mata, and Memphis Depay started on the bench as their influence was unquestionably missed.
Anthony Martial made the mistake of putting up his hand and deflecting a ball in the box which lead to a penalty kick. The rebound goal in the 13th minute made it consecutive Champions League fixtures where United had to play catch up.
After an abysmal first half for Van Gaal, the Red Devils came out quicker in the second half which led to a beautiful Anthony Martial header in the 64th minute. While Martial made up for his mistake, it was Morgan Schniederlin who made the greatest impression on the game. 
Defensively, the center of the pitch was shut down from Moscow. The 25 year old Frenchman was in pass lanes and was physical when needed. Today we also saw a side of Schniederlin which United could definitely use more of. With both his left and right foot, Schniederlin made gorgeous long passes to the wingers with space. These passes were key because the Moscow full-backs played Martial and Lingard very tight when the United tried to move the ball up the wing.
Schniederlin completed 94% of his passes and spent more time on the ball than any player on the pitch.  (whoscored.com)
After the game Schniederlin spoke to BT Sport, "we kept the ball, and we made them move a lot which meant we had more chances in the second half. We could have played a bit more direct sometimes, but we know that we can improve because we need to create a bit more."
In fact only Schniederlin and the 22 year old Jesse Lingard (making his Champions League debut) were the only players who seemed to try and promote the play forward.
Again, the bad habit of passing and walking plagued United tonight as it did severely against Arsenal before the international break.
There is no chance of United beating Manchester City this weekend unless they decide to pass with purpose. Schniederlin and Schweinsteiger will have to utilize their long-ball capabilities to spread out the City defensive unit as well as using real pace, which got the league leaders beat against Tottenham.
United continues to be an anomaly for fans and commentators alike. We will have to wait and see whether it will be the controlling and dangerous Red Devils or the slow and conservative group who take to the pitch in Sunday's Manchester Derby.