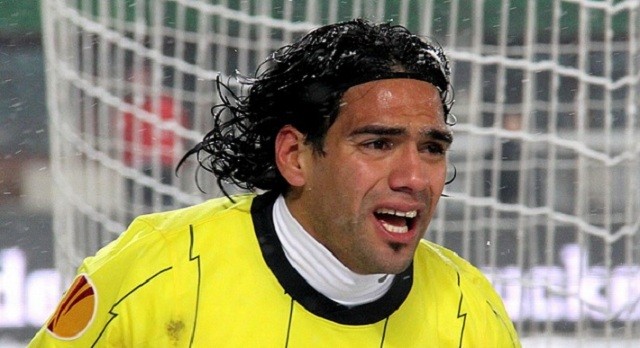 Manchester United flop Radamel Falcao has struggled to adapt to life at Chelsea. The forward has only managed two starts since joining the Premier League champions in July and scoring a single goal from his nine appearances so far.
Last season at United the Colombian scored just four times in 26 games, despite raking in vast wages all the while.
Nowadays, Falcao is rumored to be less happy with his role as substitute and is already linked with a premature exit back to parent club Monaco.
However, throughout it all, the forward has found an ally to help his corner, his grandmother has defended her misfiring grandson.
"The truth is that he has had few opportunities to play," Falcao's grandmother, Dona Denis King Garcia, told El Universal.
"At first he was used a lot, but after that he has been used very little; in those 10 or 15 minutes he's being given he can't do anything. And so it is very difficult for him. You have to give him more time to do what he does best."
She has also blamed Mourinho and United manager Louis Van Gaal for the treatment he received at those respective clubs in the aftermath of his anterior cruciate ligament injury in early 2014.
"After the injury he suffered last year before the World Cup, he has tried to return and has played some good matches," she added.
"But I also think the coaches he has worked with have not been explicit with him. You have to show confidence in him because that is the only way he can return like before."