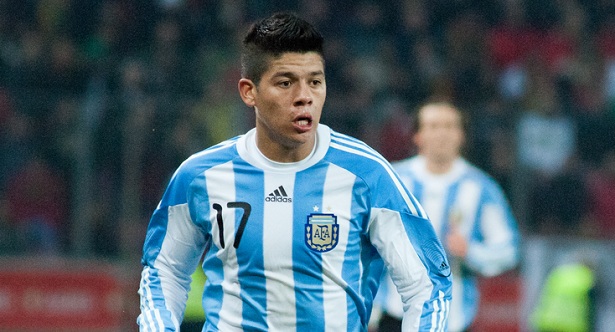 Louis Van Gaal backed his Argentinian full back in his press conference before the game against CSKA Moscow tonight.
Marcos Rojo had a stint at Spartak Moscow before his move to Sporting Lisbon, and It was not the most pleasant of experiences for him. He only managed 17 appearances before he moved on.
The Russian press were not glowing in their assessment, and they asked Rooney 'how often do you go past him in training because everybody did it in Russia'. Rojo has not had the most stable of relationships with his manager and they have had major disagreements which led to reports of a possible departure from Old Trafford.
However, Rojo has forced himself back into the starting line up, and was very effective against Everton in his preferred left back role. He will now be aiming to make the left back position his own considering Luke Shaw is unavailable for the rest of the season.
Rojo is by no means the finished article and as Van Gaal stated "When he improves and he can reach a very high level because he is not fully developed yet. I think there is great potential in him to become a very good player for Manchester United." This turnaround in approach from the United manager will certainly provide Rojo with an added incentive to secure a long term future at Old Trafford.