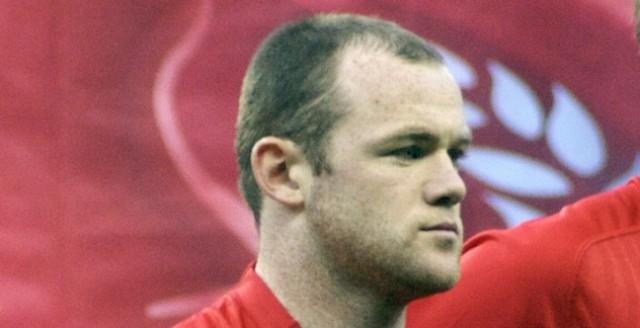 Manchester United are travelling to snow-drenched Moscow for their third Champions League match. Ashley Young sustained a calf injury and is not expected to fly to Russia.
Goalkeeper
Scientists are still beating their heads out, as it's not yet been revealed whether David De Gea is a human being or a titanium wall.
Defense
Matteo Darmian converted only one of his 6 long-balls into the accurate ones against Everton last Saturday. He's obviously losing that fantastic August/September form, however, there are no appropriate alternatives at LVG's disposal to cover the right-back's spot.
Daley Blind should return into the action after a brief rest, handed by Van Gaal due to the Dutch national catastrophe last week. Chris Smalling will partner him; the Englishman continued his spell of spectacular defensive performances at Goodison Park. The United CB duo needs to be alert, as CSKA's leading goalscorer, Ahmed Musa, is a brisk center-forward, reminding of Sadio Mané.
Marcos Rojo looked like a top-class left-back against Everton, recording a beautiful assist to his name. If he keeps his head cool, we may not miss Luke Shaw that much.
Midfield
Bastian Schweinsteiger will get a rest, as The Red Devils need him to be fresh against City on the weekend, thus, Michael Carrick, who's shaken off his minor injury will partner Morgan Schneiderlin in the midfield. The Frenchman himself finally registered his first goal in an official game for United and overall had a long-waited solid display with 97% of pass accuracy and 100% (6 out of 6) accurate long-balls last Saturday.
Former Ajax boss Co Adriaanse has blasted Memphis Depay for his conduct with the Dutch national team, calling him a "Peruvian pan flute player", as the latter showed up at the training, wearing an extraordinary hat combined with an extravagant scarf. "He must realize that he is a member in a football team, that he is not just an individual. A 100 meter sprinter like Usain Bolt," Adriaanse told to "Stuido Voetbal". With LVG as well expressing concerns on Depay's future, another lackluster performance by the young Dutchman may keep him imprisoned on the bench for some decent period of time.
Ander Herrera is a type of a guy you will gladly accept your daughter to marry with. The fan's favorite knows what to say, where to pass, how to score. His dedicated attitude will eventually help him to gain a regular spot in United's starting line-up (Juan Mata knows the drill). But on Wednesday LVG may opt to return Wayne Rooney at No.10 position, handing to Memphis one of his last chances to shine. On the other hand, Herrera can be sure that his presence is secure for United's next – mouthwatering – clash on Sunday.
Juan Mata's last Champions League match was arguably his best in The Red Devils' shirt. The fans expect some more magic against CSKA.
Attack
Wayne Rooney is ready to get a little behind the poacher's spot in favor of Anthony Martial, who was at times magnificent on the left wing against Everton. It's a great moment for the French starlet to start scoring again, as CSKA have been conceding a goal in their each Champions League match since… 2006.