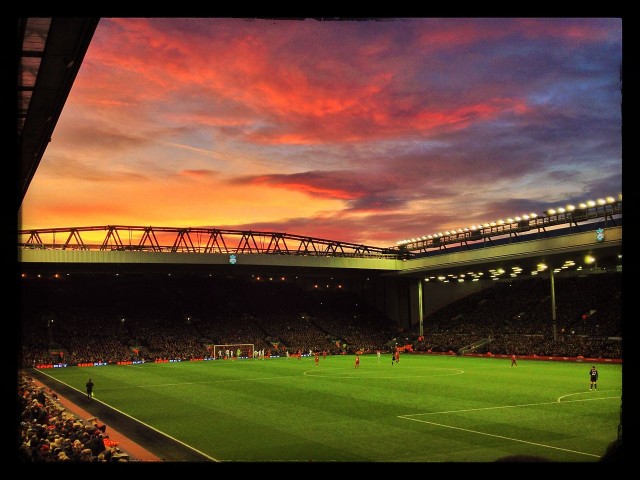 It's no secret that Dejan Lovren has been perhaps one of the most disappointing and hated signings throughout the final year of Brendan Rodger's reign.  After arriving for 20 million pounds in July of 2014, Lovren has taken Liverpool fans on a defending roller coaster from appearance to appearance.   Many think that Rodgers had already given Lovren too many chances and poured too much faith into the Croatian, but it is not manager support and opportunity that Lovren needs, it is a new style of play… a style of play that Jurgen Klopp has mastered.
Since the departure of Luis Suarez, it was quite obvious that the former Liverpool manager reverted to a more traditional English style of play.  Perhaps Rodgers felt that an indirect style was needed to fill the creative void that was left behind by Suarez.  The most glaringly obvious sign that Rodger's style has shifted to a slow, build up type play is the recent links to the England National Team.  It seems as though the national team craves managers with this style, the very style that has been the Achilles heal to Lovren's career.
Dejan Lovren is not the center back who is going to sit on the ball and pick out passes, being comfortable in constantly receiving and distributing as the ball gets slowly worked up the pitch.  Let's think back to the West Ham fixture earlier this season when Liverpool fell 3-0.  Lovren was atrocious.
There were two standout (infamously) moments during the game that resulted in Lovren nearly being crucified by supporters, the moment in the corner that resulted in West Ham's second goal, and instance when he seemed to think his last name was Ronaldo and attempted multiple step overs in the middle of the park.  It was obvious that he felt an immense amount of pressure to not only comfortably hold the ball, but to create something from the back.  Luckily for Lovren, this won't be required anymore.
After the recent sacking of Rodgers and subsequent hiring of Klopp, there has been a lot of talk about Klopp's managing style and "gegenpressing".  It involves counter-pressing immediately when the ball is lost, no matter how high up the pitch, which in turn results in a more direct style of play.
https://www.youtube.com/watch?v=iXUxZUqcuMs
It was interesting watching Sakho against Tottenham this past weekend, as there have been constant calls for him to replace Lovren all season, and with Lovren's injury, he has featured in the Reds' last four league fixtures.  Under Klopp, Sakho made some uncharacteristic, scary passes.  He looked as though he was trying to play too direct.  Under Rodgers, Sakho always looked comfortable on the ball when he was tasked with keeping possession was able to work slowly.  He by no means put in a terrible performance, but something seemed "off".
Lovren, on the other hand, will thrive under the likes of Klopp.  He's a towering, dominate force to be reckoned with, as long as he only has one duty: defend.  We will see him as though a weight has been lifted off his shoulders, being able to focus solely on keeping the ball out of the net.  He will feel free to make the easy, quick, direct pass when he receives the ball and will not have the pressure of constantly being tasked with keeping possession, but more with winning possession.
This is the type of Lovren that featured for Southampton two years ago, when he was protected by a dedicated DM, who was able to take the creative role away from Lovren.  When Lovren gets his chance under Klopp, he will take it with arms wide open and become the powerful 20 million man that we all expected him to be the day he was signed.