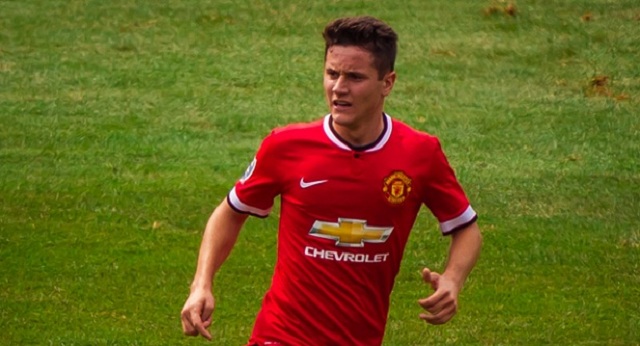 Ander Herrera echoed the thoughts of even the most ardent United fans when he said, "I want to go to an away game with our fans one day, they're unbelievable," United fans are known for their vociferous support of their club when they travel away from home. Herrera would be joining the ranks of Gary Neville, Darren Fletcher and Ashley Young who have all enjoyed watching a United game with their loyal supporters.
Herrera marked his return to the United team with a wonderful performance that was capped with a goal. He provides an impetus in midfield and ensures United play a quicker tempo and move the ball forward more meaningfully. His assist for Rooneys goal at the weekend was a prime example of this.
Last season Herrera had fallen out of favour with Van Gaal, however, his return to the team also coincided with United's upturn in fortunes. He provided the intensity in midfield that was lacking and he will hoping for the same now that he has forced himself back into the reckoning.
Having players such as Schweinsteiger and Carrick at the club, will only help to intensify the midfield battle, but also affords a opportunity for Herrera to learn from those experienced players. He will also be relishing the opportunity to fight for his place in the team.