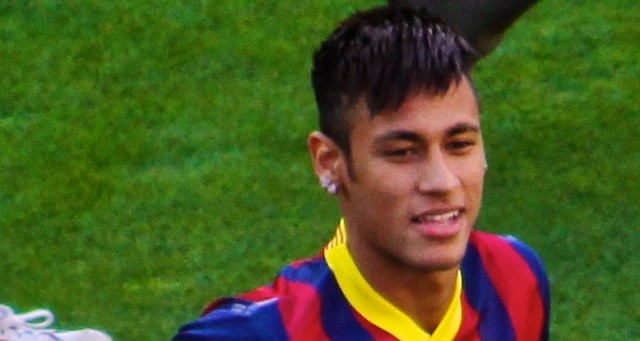 Brazilian superstar Neymar rose to the challenge of stepping into Lionel Messi's boots and scored four times as his Barcelona side defeated Rayo Vallecano 5-2 at the Camp Nou.
Rayo took a shock lead in the 15th minute when Benfica loanee Bebe crossed the ball following a corner and Javi Guerra put it away.
It did not take long for Barcelona to reply when Neymar was brought down in the penalty box by Diego Llorente, only for the Brazilian to score it himself.
Ten minutes later, Neymar converted another penalty after being brought down in the box following a step over that left defender Nacho with no option but to foul the Barcelona superstar.
From then on the Catalan giants took control of the game, missing quite a few chances but finding the back of the net once again in the 69th minute when Luis Suarez's strike was stopped by the Vallecano goalkeeper and Neymar got the rebound with a left footed shot to complete his hat-trick.
A minute later, a header from Sergio Busquets found Luis Suarez who passed it to Neymar to score his fourth goal of the game.
On the 77th minute, Neymar once again cuts inside faking a shot but this time crosses it over to Suarez who scored his first of the game to make it 5-1.
Ending the match Rayo got their second of the game when Jozabed shot the ball and beat Chilean keeper Claudio Bravo to finalize the score as 5-2.
Barcelona can take from this game that they can cope without Lionel Messi as proven by the Neymar-Suarez partnership today, but despite the result, still lack offensively as they managed to miss a couple of sitters in front of goal. Despite that, most fans will take it as 'a win is a win'.
https://www.youtube.com/watch?v=nU8T3WVmmNQ