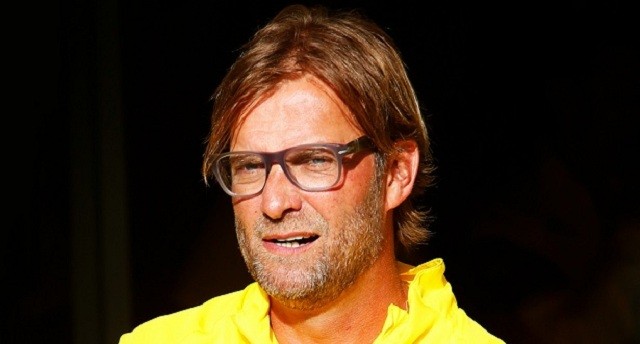 New Liverpool FC manager Jurgen Klopp has begun the restructuring of the club's staff. His two trusted lieutenants Zeljko Buvac and Peter Krawietz have just joined him following their successful applications for work permits. They will take the places of assistant manager Sean O'Driscoll and Chris Davis the head of analysis. Many people in the know used bookmaker free bets to put money on Klopp bringing his team with him and made a nice sum of money.
Klopp`s and Buvac working relationship started when they both played at Mainz in the early 1990s. When Klopp was appointed manager at Coface Arena in 2001, his first job was to appoint Buvac as his assistant. When Jurgen was appointed boss at Dortmund, the Bosnian coach followed him there. It is a successful combination and many people made money with the best free bet offers when Dortmund won the league.
The two have a very special bond together, and they both believe in a certain style of play. Zeljko picked up the nickname "The Brain" during their time coaching together in Germany due to his tactical expertise of soccer.
Zeljko Buvac
Buvac stopped playing professional soccer in 1998. He managed SC Neukirchen for three years with little success. He was born in Bosnia and is the current Republika Srpska head coach. It is Zeljko`s job to take charge of all the training sessions.
Buvac is seen as a soccer genius by many in the game and an expert at setting out practice drills. He is quiet but very astute with an amazing brain for tactical awareness.
Peter Krawietz
The other key ally that will be joining Klopp is Peter Krawietz. He worked alongside Klopp and Buvac when they were at Mainz and Dortmund.
Peter is a 43-year-old video analyst who has not played soccer professionally. He analyses the opposition along with his team. Klopp also uses Krawietz as his chief scout, and they have worked together for the last 14 years.
The Dream Team
The combination of Klopp, Buvac and Krawietz have been hugely successful during their time at Mainz and Dortmund. They all understand their jobs and have a telepathic understanding of each other. The best free bet offers have shortened Liverpool's odds of finishing in the top 4 since their appointments.
With all three now in place after been granted working permits, they are preparing for a huge game against top 4 rivals Tottenham Hotspur. It will be a tough game for the new boss at Spurs have only lost once all season in the Premier League, and that was to Manchester United. Mauricio Pochettino has managed to sort out his defensive problems from last year and now they have conceded the least amount of goals in the league. It is in contrast to Liverpool FC who have made eight errors in defence, the most in the league.
Liverpool's record at White Hart Lane over the last couple of seasons though has been impressive. They beat Spurs 5 – 0 in 2013/14 and 3 – 0 last season. Bookmaker free betting sites though have Tottenham the favourites to win the game.
This article was written by Tony Samboras who is a sports writer that has a passion for soccer. Following the developments of his favorite teams has turned into a career in writing about sports. Tony now writes for several highly recognized free bets sites in Australia.