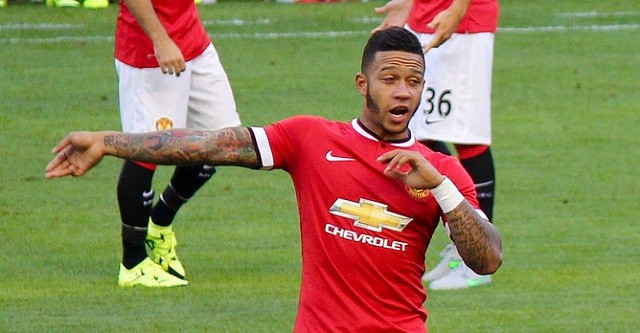 The international break is sometimes boring, sometimes agonizing. You never know in what condition the players will return to the club. Let's see what happened to our lads during this somewhat depressive period.
David De Gea had his best performance ever for the refreshed Spain side in Kiev. Having a totally inexperienced center-back duo in Nacho and Etxeita ahead of him, The Red Devils No.1 was forced to expose all his magic tricks to earn a clean sheet.
Sergio Romero will return to the island disappointed, as his side was unable to break Ecuador's and Paraguay's resistance. The two goals he conceded came from the rough Ecuadorians, for whom Antonio Valencia played all 180 minutes of their first 2 qualifying games for WC-2018, showing a wonderful display against Argentina and recording an assist after his express train-like run across the pitch.
The Northern Ireland side conceded the only goal from Greece at 87th minute – 2 minutes after Paddy McNair got substituted. He had a solid performance at the right-back's spot helping his country to book the cherished ticket to France. Unfortunately, in the next match against Finland McNair suffered an abdominal strain, and is expected to be fit only by the end of October.
Chris Smalling and Phil Jones played 90 minutes against Estonia and Lithuania respectively. Roy Hodgson sees Smalling as the first-choice partner for Gary Cahill. If you told this to somebody a year ago, that somebody would seriously doubt your adequacy. Neither Michael Carrick nor Wayne Rooney managed to shake off their injuries in time to take part in the games, while James Wilson remained as an unused substitute for England's U-21 side.
Matteo Darmian shined against Azerbaijan, scoring a long-range from the regular central midfielder's zone. His universalism is truly admirable. Then, he had a quiet game against Norway, but still remained unsubstituted, just like in Baku.
Daley Blind and Memphis Depay also played 2 full games for Holland. Let's just wish them to keep their creative heads up and forget this historical nightmare of their country,
Against Luxembourg, Juan Mata came on as a sub for David Silva just after 9 minutes from the kick-off, as the latter got injured. He had his 2 shots off target, yet demonstrated an overall good performance. He didn't start the next game in the Ukraine either, proving the fact that Vicente Del Bosque prefers other options in attack.
Germany captain Bastian Schweinsteiger suffered a groin strain just before the tie against Ireland, but is expected to face Everton this weekend.
Marouane Fellaini played only 66 minutes for Belgium. Losing his spot in United's starting 11 may do a harm to his seemingly untouchable role in the national side, as Witsel and Naingollan remain strong regulars for Zenith and Roma respectively.
27 minutes were enough for Anthony Martial to record a back-heel assist on Karim Benzema in 4-0 thrashing of Armenia. He then spent 88 minutes against Denmark, creating some decent chances for his teammates and himself, but failing to convert them into goals. Morgan Schneiderlin was not as impressive as the ex-Monaco starlet; only the yellow card he earned against Armenia is worthy enough to mention about.