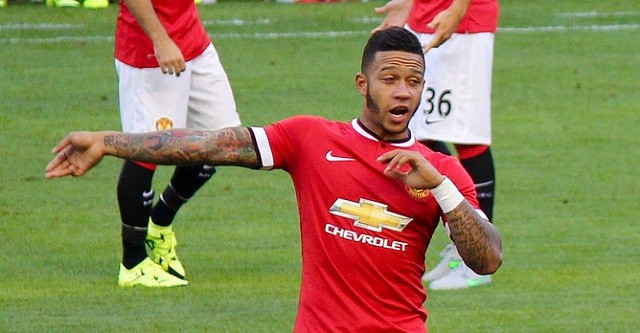 It has emerged Ryan Giggs has warned United's summer signing Memphis Depay, he needs to concentrate more on his football and less on his party image. The Dutch winger was a huge star for PSV last season and came to England with huge expectations.
So far Depay has failed to reach the same standards, and as Van Gaal had predicted "He is one of the biggest, highly talented boys of his age. But he shall notice that it is not so easy in the Premier League."
The fact that Van Gaal has taken him off at half time on a few occasions, most recently in the 3-0 horror show at the Emirates, has put Depay back in the spotlight and not for the right reasons. He now needs to quickly turn around his form. He possesses blistering pace and has the ability to score goals, and it may just be a lack of confidence and the adjustment required to play in arguably the toughest league in the world.
He can take heed from Uniteds' assistant manager who himself was protected heavily by Ferguson and was also quickly taught harsh lessons if he looked to step out of line. Those lessons ensured Giggs finished his career with 13 league titles and if Depay managed to achieve half of what Giggs managed. it would still be a major achievement in his footballing career.