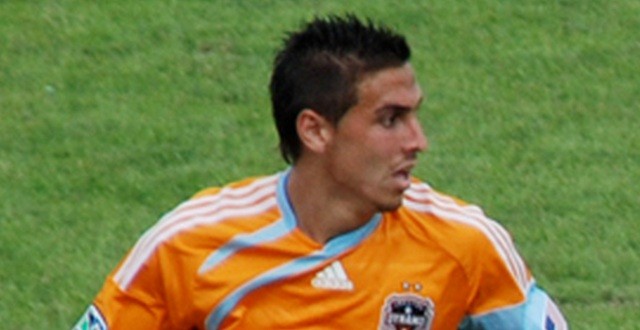 While the result is certainly not what the United States would have hoped for, taking on their bitter rival Mexico, Stoke City centre back Geoff Cameron was impressive in the Stars and Stripes' 3-2 loss to El Tri last night in Pasadena.
Cameron scored the first goal for the United States off of a set piece, and helped to send the game into extra time with an impressive defensive performance. While Cameron's centre back partner Matt  Besler struggled, Cameron was a rock, using his strength and intelligence to hold the Mexican attack in check.
Cameron's first goal, which was just his second for the national team, was largely a result of a defensive failure by the Mexican back line, but it was still a good header off of a well taken set piece by US captain Michael Bradley:
As you can see, Cameron makes a strong near post run, simply beating his defender, then uses his size to rise above the defense and slot the header home past the helpless Mexican keeper.
Cameron's strong night didn't end there, as he was also key in denying Mexico chances to win the match in regulation. Cameron had a strong defensive header in the first half, clearing a dangerous cross from the defensive area, and was again strong in the second half with a block to deny Mexico's Andres Guardado a chance.
While Cameron and the United States were unable to keep Mexico from scoring twice in extra time, neither of the goals were fully Cameron's fault. While Cameron certainly could have done better in his attempt to deny Oribe Peralta a shot on the second Mexican goal, the fault lies in the weak play of DaMarcus Beasley, the US left back, who allows Paul Aguilar to get behind him and deliver the pass for Peralta's goal:
Cameron makes a valiant attempt to block the shot, but sees the ball go through his legs to beat US keeper Brad Guzan.
Mexico's third goal on the evening was one of absolute class, with Paul Aguilar firing a rocket volley across the face of goal to beat Brad Guzan:
Overall, Cameron had a strong defensive performance for the United States. Stoke City will certainly hope that Cameron, who has been starting in the central defense lately for the Potters will continue his run of strong play when they return to action against Swansea next Monday.