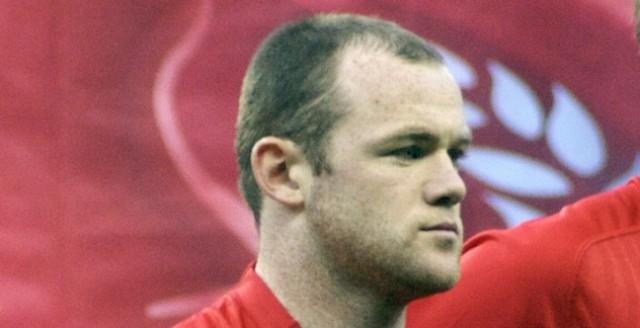 International break has arrived and has allowed Manchester United to lick their wounds after a 3-0 thumping against Arsenal last weekend at the Emirates Stadium. United now have some time to prepare and hopefully get back to their winning ways when they make a trip over to Goodison Park when they take on Everton.
Not all of Louis van Gaal's men will have a chance to rest, as a good majority have been called to play for their country. Let's take a look at some notable players who have played or have made headlines during the international break so far.
Wayne Rooney
United's and England's captain has been ruled out with an ankle injury and did not feature in his country's win over Estonia. Nonetheless, the out of form striker was presented with golden boot by Sir Bobby Charlton at Wembley after eclipsing the the United legend and becoming the all time leading goal scorer for England. Rooney will have to get back to top form, especially with United set to make a move for another attacking option in January.
Matteo Darmian
The Italian international has been useful for United thus far, playing either left or right back for the squad and being one of the standout players in the young season. Darmian scored for Italy in their win over Azerbaijan, which helped them qualify for Euro 2016, and further proved his usefulness in attack. The goal came in the 65th minute of the second half.
Anthony Martial
Quite possibly the biggest surprise this season has been the play of Martial, and how effortlessly he has transitioned into the squad and has adjusted to the notoriously tough Premier League. The teenager featured for France and made a dazzling assist in their easy win over Armenia. If Martial keeps up his fine form for club and country, he'll certainly be one of the stars to watch when his country hosts the Euro next summer.
Antonio Valencia
The Ecuadorian, like Rooney, has had a very tough start to the season, but unlike the United captain, Valencia has spent most of the season on the bench, rarely featuring for the Red Devils due to his inconsistent play and the fine form of Darmian. However, Valencia did help his side win, picking up an assist against Argentina this past Thursday.
A few others, such as, Juan Mata, Chris Smalling, Daley Blind, and Memphis Depay featured for their respective countries as well. Blind picked up an early yellow card in the 5th minute, but he and Depay went on to help the Netherlands in their win over Kazakhstan.