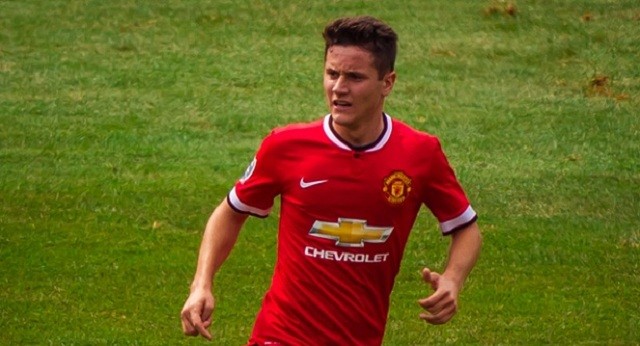 Manchester United midfielder Ander Herrera is hoping he will play an integral part into Spain boss Vicente Del Bosque's plans for Euro 2016.
Herrera, 26, has still not been capped for Spain, who secured their qualification to the European tournament with a 4-0 win over Luxembourg on Friday.
With Del Bosque's side indulging with a broad selection of midfielders- having the likes of Sergio Busquets, Andres Iniesta, Cesc Fabregas, David Silva and Santi Cazorla at his disposal- Herrera is hoping to be taken into account for the competition.
"Of course, I wish for it," Herrera said.
"It's the next step for me. When you arrive at Manchester United, you are now in the biggest club with the best supporters and maybe the most followed club in the world."
"I know we have, in Spain, maybe the best midfielders in the world right now but I think I have the quality to be in the national team. I will fight for it. I fought last season for that and I am trying to do it again. I think I have the quality to be in it and I am showing that." he tells MUTV.
With the likes of Manchester United teammates David De Gea and Juan Mata both being selected to the squad, Herrera is hopeful that if he plays well for club he will be selected to the Spanish squad.
"I think I am ready to help the team [at United], help my teammates, and I am going to play wherever the manager wants me to play," he said. "So I am doing the right things to get into the national team but, of course, the [international] manager will decide.
"Of course, it's the next dream, the next step for me. I know it's difficult but I will try to do my best to be involved in the European Championship."