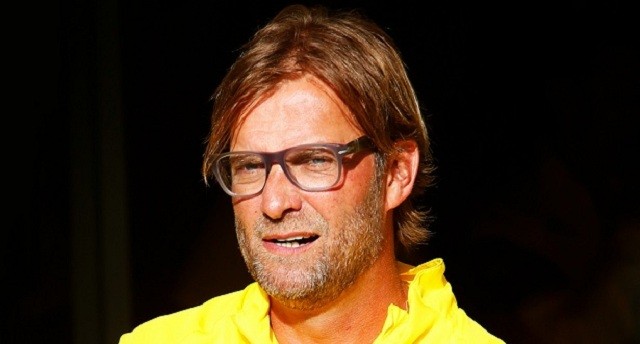 Liverpool singed Jurgen Klopp as their new manager on a three year deal late Thursday afternoon, having made the decision only four days after the firing of former manager Brendan Rodgers.
Klopp, who left Borussia Dortmund in May, decided to end his sabbatical to take over Liverpool, who are 3 points out of the top four in the Premier League.
The Fenway Sports Group made the decision to let Rodgers go as early as the 3-0 loss to West Ham earlier in the season, which suggests their pursuit of Klopp was well formulated and thought out.
Jurgen started his managerial career at FSV Mainz in Germany. He then spent seven seasons in charge at Dortmund earning two Bundesliga titles, a DFB-Pokal trophy, and runners up in the 2013 UEFA Champions League final.
FSG know they have landed one of the most prolific, compelling, and passionate managers in all of world soccer. Most importantly, the Reds supporters know that they have a coach that will soon return fervor and ambition to the terraces of Anfield.
In Klopp's first interview with LFCTV as manager, he discusses what it means to be apart of Liverpool FC.
"It's an absolutely great feeling for me and a big honor to be here. It's one of the best moments in my life, I have to say."
"I love football and the intensity of football in Liverpool is very good for me. I always thought about working in England because of the kind of football and the intensity of the football, and Liverpool was first choice."
Klopp addressed how important the supporters are to the success of any club across the world, especially Liverpool.
"It's still the perfect game, it's still the same game, but it's only this game [professional] because of the fans. We have to entertain them – we have to make their lives better."
Jurgen understands what it means to be a supporter and expresses his love for the beautiful game. "I love this game so much. That's why I try to be as close as possible to the fans."
In his first press conference, he made a clever joke towards Chelsea manager Jose Mourinho who called himself "the special one" back when he first took over Chelsea in 2004.
"I am the Normal One," he said before a wave of laughter from the reporters in attendance. "I was a very average player, became a manager in Germany at a special club, Mainz, then I had a great opportunity to take Dortmund, a special club for seven years."
Klopp now has the responsibility to develop relationships with the players of Liverpool. However, the depth of the squad will pose a great challenge for Jurgen, as he tries to implement his philosophy and tactics to the best of his ability.
Klopp expects his team to win, and if he fails, he suggests he will coach elsewhere. "If we sit here in four years I think we'll have won one title — I'm pretty sure. If not, the next one may be in Switzerland."
Jurgen Klopp is the man that will lead Liverpool to win what they most desperately yearn for, trophies.
He left his interview with one last message for all Liverpool supporters. "We have to change from doubter to believer. Now."