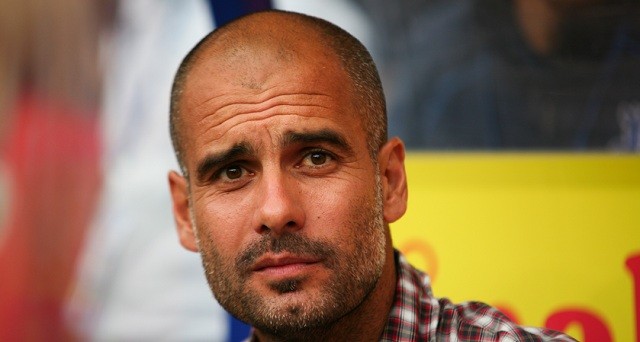 With the Bundesliga season only eight games in, it seems that the title has already been decided. This weekend, Bayern Munich equaled their club as well as league record of consecutive wins to start the season with a rampant 5-1 victory over their closest rivals Borussia Dortmund, moving seven points clear at the top of the table. Striker Robert Lewandowski in particular has stood out, scoring a record 12 goals in 8 games so far this season including 5 in just 9 minutes against another potential title rival Wolfsburg.
It is not just Lewandowski who has played a major role in this season's early success; much of this has been a group contribution. The depth in the squad is unrivaled in Germany and can only be matched by Real Madrid and Barcelona when compared to the rest of Europe. Bayern have also invested smartly in the summer transfer window, bringing in established talents such as Arturo Vidal and Douglas Costa as well as promising starlets Kingsley Coman and Joshua Kimmich.
Despite a slow start to the season, tough tackling Vidal is still a world class box-to-box midfielder at the prime of his career and has previous experience playing in Germany, acting as Bayer Leverkusen's talisman between 2007 and 2011. He should prove to be more than a capable replacement for the departed club icon Bastian Schweinsteiger.
Douglas Costa is one of the most exciting wingers in the game today, and has already proved that he is capable of providing game-changing contributions. Although wing wizards Arjen Robben and Franck Ribery are both on the wrong side of 30, they are still world beaters and can mentor up and coming talents such as Kingsley Coman. Coman has so far experienced a flying start to his Bayern career, and at 19 years of age he is certainly one to look out for in the future.
Bayern are stacked with several world class options in every position, which will certainly present manager Pep Guardiola with a selection headache when all players return to fitness. Keeper-sweeper Manuel Neuer is currently without a doubt the best goalkeeper in the planet, and David Alaba, Jerome Boateng, Medhi Benatia and Philipp Lahm form one of the most reliable back-lines in Europe.
In midfield, it is their versatility and experience that makes them stand out from the rest. Spanish World Cup winning duo Xabi Alonso and Javi Martinez are proven winners and are both capable of playing in centre-back if necessary. Full-backs Alaba and Lahm can also operate in centre midfield if called upon, while another Spaniard Thiago Alcantara can cover several positions in the middle of the park.
Up front, Lewandowski and Thomas Mueller have developed a telepathic understanding with one another, and currently form the most devastating strike force in Europe with 20 goals between them already in the Bundesliga. With the likes of Ribery, Robben, Mario Gotze, Costa and Koman playing as the supporting cast, defenses around Europe will shiver at the prospect of facing this fierce-some front line.
The fact that players such as Ribery, Gotze, Alonso and Martinez are not guaranteed a spot in the starting XI goes to show the depth Bayern have at their disposal. While teams such as Real Madrid and Barcelona are at times over-reliant on their star men Ronaldo and Messi, Bayern are more of a team effort relying on every player to make a contribution. With such a star-studded squad and a manager who has experience at winning at the top level, the smart money would certainly be on Bayern Munich winning the Champions League this season.