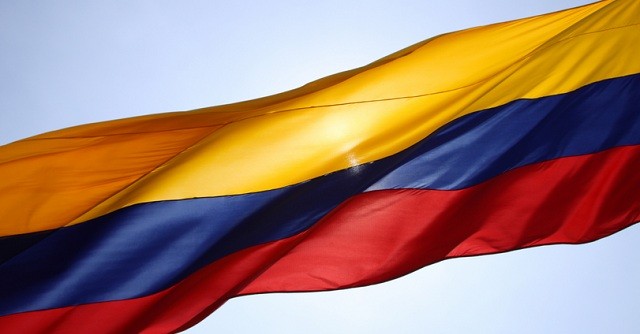 The 2018 CONMEBOL World Cup qualifiers have come under way as a couple of matches have stunned fans for their unlikely results.
The game to kick off the qualifiers took place at the Estadio Hernando Siles in Bolivia where Uruguay managed to beat the former 2-0 with goals from defenders Martin Caceres and Diego Godin.
Uruguay took the early lead as Caceres slotted it in with a right footed shot to the center of the box in the 10th minute. Bolivia managed to take charge most of the match as they led procession, but a lack of penetration to goal gave the Charruas another chance in the 69th minute when Carlos Sanchez crossed the ball in from a corner. Only to find Godin who slotted it home from a close range header leaving Daniel Vaca stunned.
Onto Colombia we go as the home team beat a resilient Peruvian side 2-0. Colombia took the lead with a Teofilo Gutierrez header in the 36th minute assisted by Christian Zapata following a corner. As they went back and forth, Colombia could not find the goal to secure them the win at an early stage and Peru lacked going forward. The lack in Peru's goal scoring offense was shown when Yordi Reyna had a one-on-one chance against David Ospina blowing it wide to the left. Colombia managed to capitalize in the 95th minute when Juan Cuadrado had a great run on the right flank and found Edwin Cardona, who lobbed a right footed shot leaving Pedro Gallese with no option but to accept his fate.
Paraguay managed to beat Venezuela 1-0 in a game that seemed like it would end in a draw. At least until the 85th minute when Venezuelan defender Oswaldo Vizcarrondo made a terrible chest back-pass that found Paraguayan midfielder Derlis Gonzalez who slotted it in the box. Vizcarrondo, who had not had a good game to begin with, managed to make two mistakes in the first half that could have ended with Paraguay taking the lead early on.
Ecuador managed to pull an upset as they beat an Argentina side without Lionel Messi 2-0 in Buenos Aires. In another game that seemed like would end in a draw, Ecuador took advantage of their chances in the end as they scored in the 81st minute with a Frickson Erazo header and in the 82nd minute minute with a Felipe Caicedo right-footed shot followed by an Antonio Valencia fast break assist. Things got even worse for Argentina as Sergio Aguero got injured and had to be taken off in the 24th minute.
Copa America champions Chile defeated Brazil 2-0 in Santiago, making this their first win against the Brazilians since 2000. Eduardo Vargas scored in the 72nd minute beating Jefferson from a set piece situation followed by a Matias Fernandez cross. It was a back and forth game for both sides, but Chile once again took advantage of their 90th minute opportunity as star man Alexis Sanchez scored a right footed shot from close range to give the Chileans the win.