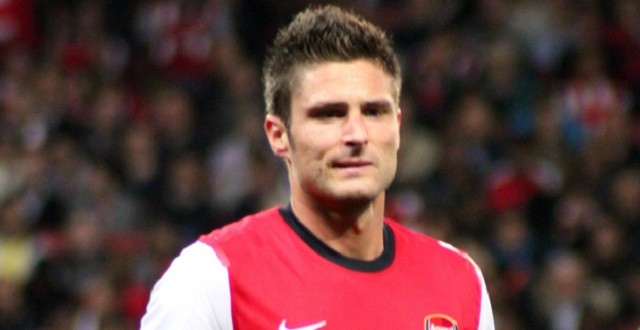 France manager Didier Deschamps has admitted that Arsenal and France striker Olivier Giroud is going through a difficult period with both club and country.
Giroud has endured a difficult month of September. He was booed off the pitch following a poor performance against Serbia earlier in the month. In the following matches Giroud was sent off against Dinamo Zagreb in the Champions League, and has since played a small role for Arsenal with Theo Walcott being the preferred starting striker.
Speaking to the press ahead of France's matches against Armenia and Denmark, Deschamps acknowledged Giroud's low confidence.
"Olivier is in a tough position – it's a difficult period for him.
"He was sent off in the Champions League with Arsenal and couldn't play in their last match in the competition. He's not playing as much as before. Inevitably, his confidence has diminished."
Deschamps was quick to back Giroud to get back to the form he had previously exhibited.
"He started two games at the 2014 World Cup.
"He was an important player and he can't lose that from one day to the next. The fact that he's here is always a way of telling him that I have confidence in him."
Giroud has struck three goals in eight appearances in the league for Arsenal. He came off the bench to score two of those goals, and five of those appearances came as a substitute.
For now Giroud will have to become comfortable with making an impact off the bench, which is something he has been capable of in seasons past.
Hopefully, for both club and country, Giroud recovers and returns to the form he should midseason last year.