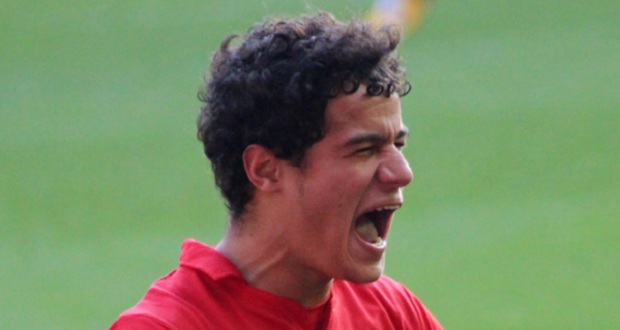 The next Liverpool manager will most likely have a difficult task of keeping star player Philippe Coutinho at the club, with the likes of Barcelona, Real Madrid and Manchester City all targeting the Brazilian.
According to the Daily Mirror, Manchester City are preparing a replacement when David Silva leaves in the future and see the 23-year-old Brazilian as the perfect replacement to take the Spaniards place at the club.
Silva turns 30 in January and still has three-plus years remaining in his contract. But, with the additions of Kevin De Bruyne, Fabian Delph and Raheem Sterling in a range of around £104 million, it seems unlikely for Coutinho to fit into the Mancunian side.
The Mirror says that City could be prepared to spend up to £50m on the Brazilian, as he just signed a contract extension in January, but would that be enough to get him? Barcelona has been linked with Coutinho as his countryman Neymar has stated his desire to play alongside Philippe once again.
"Coutinho made the choice to stay at Liverpool without Champions League football this season. I don't think he will make that choice again."
"If Liverpool don't qualify this season for the Champions League, I am sure he will be the most in-demand player in Europe next summer."
"Already Barcelona are interested, but we can expect more clubs than that. Any club would want him." David Luiz said.
The PSG man has also said there will be no shortage of football clubs looking to sign the current Reds man.
Coutinho has only had one campaign of Champions League football with Liverpool since joining the Merseyside club back in 2013 from Inter Milan. So the pressure is on for the club to either make several quality signings under the new coming manager or disappoint once again even though it may seem attainable this season as Chelsea currently sit in 16th place.