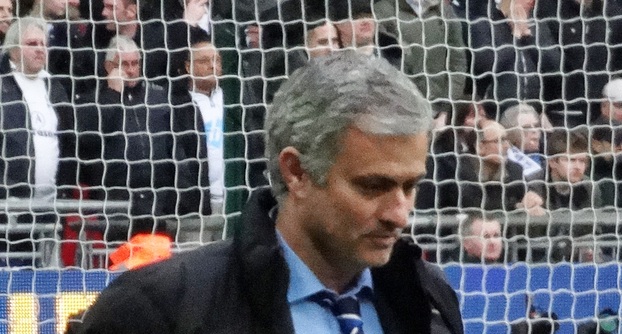 Dutch legend Johan Cruyff has launched a scathing attack on Chelsea boss Jose Mourinho. Speaking to Sky Sports, the former Barcelona manager declared that he does not consider the Portuguese tactician to be a good example for young people to follow.
Cruyff said, "He's controversial. What I like about him is he's always capable of creating good ambiance within the players and what I don't like is that he always puts himself on the first row. He should be on the second row."
Mourinho has always been a controversial figure all throughout his career and usually, fans of clubs other than the ones he has coached have always remained highly critical of him.
"It's probably because of his background, where he's never been cheered by 100,000 people, or whistled at by 100,000 people.
"Maybe it's because of that, maybe because of the interest from the press, but I don't think he is educating children to play football or educating for life. He should behave better because he will be in the press all over the world."
Mourinho is in the news once again for rather unsavoury reasons. The Chelsea boss has been charged with misconduct by the FA after he made inappropriate comments about referee Robert Madley following his side's 1-3 home loss to Southampton.
Johan Cruyff is one of the few people from the world of football who have actually earned the right to criticize one of the best managers in the game. Cruyff enjoyed massive success first as a player and then as a manager so he is well placed to reprimand a person like Jose Mourinho.