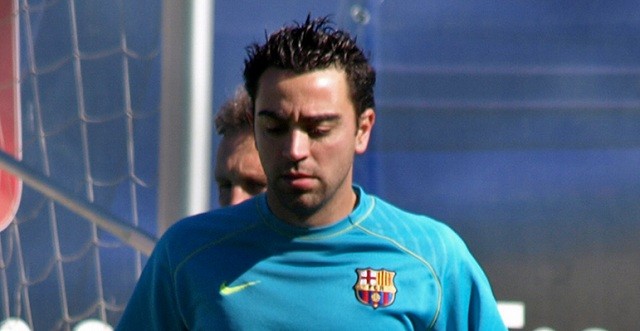 Barcelona are starting to lose their fight as they suffered another away defeat to Sevilla, 2-1, a few days ago. Luis Enrique is certainly finding the repercussions of their lack of firepower going forward.
"It was a game in which we had a lot of chances. It's almost unbelievable that we walk out of here with just one goal,"
Even so, they are still looking for stirring up a storm in the upcoming transfer window with money to spent and talent they've got their eye on to bring to Spain. With signings Aleix Vidal from Sevilla and Arda Turan from Atlético Madrid unable to play until January, a collection of rumors and ideas from others pose thoughts about possible players heading to Catalonia.
The biggest transfer rumor, in recent weeks, has been Barcelona's link to Phillipe Coutinho of Liverpool. Brendon Rogers was well aware of the rumors centered around his Brazilian playmaker and insisted that he does not plan to get rid of him so easily, especially due to their shaky form in the Premier League so far this season. A great player, but with Rogers gone from the club, they rely on him a whole lot more now. Coutinho also spoke out about the potential move and his opinion on Neymar's compliments backing the move, saying he's happy playing at Anfield and does not want to leave. The Daily Mirror writes:
"I am totally focused on Liverpool. I heard what Neymar said but I want to do well with Liverpool. I am happy here and I hope this season will go well for us."
Nolito of Celta de Vigo is also a player that has been linked to not only Barcelona but Arsenal. Luis Enrique knows the Spanish striker very well and predicted that Celta would take advantages of Barca's mistakes when they fought at Celta's ground with a 4-1 loss. This move is one that can actually see him play this time around. Nolito actually has seen his time with both the club and coach Enrique, playing in Barca B from 2008-11 under the Asturian coach, and making his La Liga debut under the club during the 2011-12 season but only made 5 appearances and scored once. Nolito later rejected a 5-year contract with Barcelona to play for Benfica in 2011.
Nolito would be a fantastic signing for the Catalans because they truly need replacements for the "MSN" that won the treble last year. Nolito has been a revelation at Celta and is truly a great goal scorer. Sandro and El Haddidi are good, but they still aren't ready for the first division. We can't rely on Suárez, Neymar and even Messi to always be goal poachers when the team is down a few goals. The main point is "WE NEED STRIKERS".
Barcelona has recently been keeping an eye on Shkrodan Mustafi of Valencia. The 23-year old World Cup winning German has been playing well in the Spanish League and has taken up a lot of the space left from Manchester City's buying of Nicolas Otamendi from Valencia during the summer. A dream signing in the "defenders" department, in my opinion, is Mats Hummels of Borussia Dortmund. Where SBNation fan blog Barca Blaugranes prefers his team-mate Ilkay Gündogan, I find the center-back to be a complete leader on the field for BVB, has great ball control and pace, just a world-class talent who also happened to lift the World Cup in 2014.
Meanwhile, in Qatar, Xavi has spoken about his future recently stating his main goal is to return to the Camp Nou, but as a coach. English website Sport quotes an Qatari interview with Xavi:
"I like the pitch, being close to the actual football, what happens in the game itself. I'm going to learn the trade—I've already started my education here at the Aspire Academy…

After that, I don't know what the future will hold for me, but of course I'd like to return to Barca one day. That's my aim and the closer it is to the pitch, the better."
It would be wise for Xavi to spend a few years learning the trade, or at least return soon as a sporting director or assistant coach. With the right coaching and experience, Xavi can possibly become one of the greatest coaches in recent years.