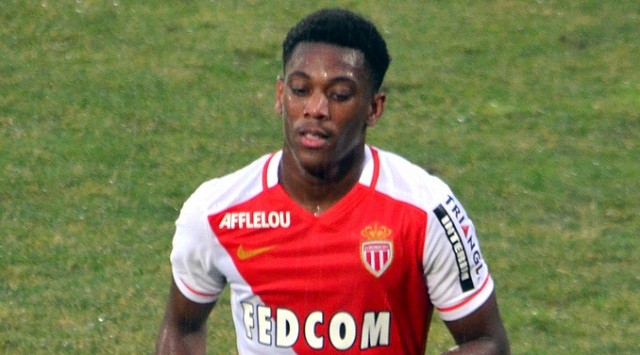 Manchester United certainly did not listen to Wayne Rooney's secret as to how to beat Arsenal, as they were dominated by the Gunners throughout the entire match at The Emirates on Sunday. Arsenal controlled the majority of the match, cruising to a 3-0 victory in the process, and propelling them ahead of United, and just behind Manchester City, in the Premier League Table. Anthony Martial, once again, was the only bright spot for The Red Devils.
Despite not scoring and only mustering one shot, Martial's speed and wonderful control was on display. According to Squawka, 9 of the 24 take on's were from the young Frenchman, and who's beautiful turn and technique, which resulted in his one shot on goal, forced Petr Cech to make a point-blank save to keep United off the score sheet. In the second half, Martial would continue to make the most of his efforts, as he put in a dangerous cross, but to no avail.
Louis van Gaal's side ran into their first major test of the young season, and they completely failed, especially with their poor passing and slow build up. As United's defence was nowhere to be seen on the three first half goals in the opening twenty minutes, van Gaal's men showed no urgency to get back into the match.
Just as United started to hit their stride, albeit against lesser opposition in the Premier League, the veterans, Rooney, Michael Carrick, and Bastian Schweinsteiger, would generally be the ones that a young teenager would look to to get the club going in a big match like this. Those veterans failed miserably in this reality check of a match for United. Martial, who was supposed to be introduced slowly into the United lineup, now may be the one that the rest of the club will look to get things going after a much needed international break.