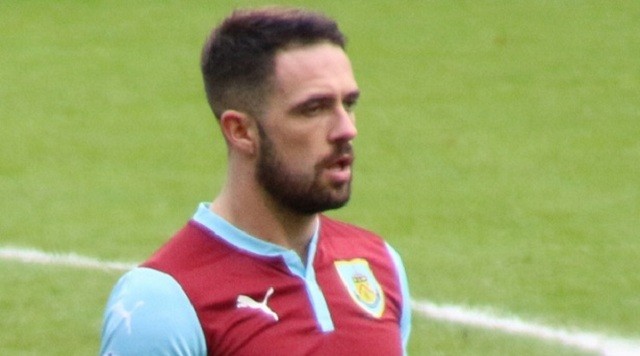 Liverpool striker Danny Ings is in fine form for the Reds with two goals in the last three games in all competitions.
An injury to Christian Benteke has seen Ings in the starting eleven for three strait games with a fantastic performance in all three games. His work ethic and intensity on the pitch is immeasurable to any other Liverpool player at the moment.
Every English Premier League team needs a player who is going to inspire the players around him, and do all that he can to please his manager. Ings provides that spark for the Reds who have been struggling mightily to score goals so far this season.
With Brendan Rodgers being under immense pressure by the supporters, Ings produces the ebullience that Liverpool needs to return to playing free flowing, physical soccer. His presence on the field gives the whole team aspiration and desire to work hard.
Coming on at half during the Norwich game, Ings completely changed the mentality and tempo of the match. His work in attack and defensive assistance caught the eye of manager Brendan Rodgers, leading to the start at home against Aston Villa.
Ings' persistence in attack was admirable against Villa. His interchanging play with Daniel Sturridge at Anfield proved to be a real problem for Aston Villas defense.
The Liverpool squad have expressed their support for Ings and appreciate his commitment to the club. Vice-captain midfielder James Milner praised the young striker saying, "I thought Danny Ings was exceptional up there with him [Sturridge] as well. It gives us great options up there – those two and the other lads who are unfortunately injured at the moment."
Martin Skrtel also praised the England U-21 forward. "I know he didn't score (against Liverpool last season) but facing him was tough, really tough… the amount of work he puts in every day is huge and I'm hoping he can score lots of goals this season."
https://www.youtube.com/watch?v=XYKnmlQiwJY
Many question whether Ings will retain his starting position when striker Christian Benteke returns from injury. Benteke, the $36 million forward, has been out with thigh injury the last two weeks.
Ings has made a very strong claim for himself to be the first choice striker, along with Sturridge, who has had an recent influx of goals.
Benteke provides an ariel threat going forward, as well as tremendous strength. However, Ings has been more effective with his technical ability, movement off the ball, and intensity on the pitch.
With Benteke still in doubt to play against Everton at the weekend, Danny Ings will get another chance to play up top with Sturridge. It will be very complicated for Rodgers, when Benteke returns, to integrate him back in the squad with the successful run of form Danny Ings is on.