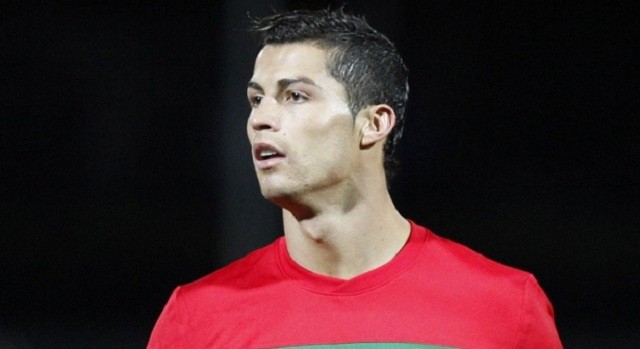 The first big game of the season has arrived for Real Madrid. City rivals Atlético Madrid will test Rafa Benítez as they hope to get past this week's Champions League defeat. Los Colchoneros have been the fiercest opponents in recent years and that can work to their advantage. The intensity of the match will be as high as ever, with both teams fighting to stay close to the top spot.
Preferred Formation: 4-2-3-1
The upcoming adversaries are known for their vigorous attitude, sharp defending and powerful counterattacks. All of these attributes need to be regulated by Benítez, by making his men work as a whole. Hiccups in the midfield and defense need to be avoided, and wasting opportunities in attack is out of the question. This will be a true test to analyze the current strengths and weaknesses of the squad.
GK: Keylor Navas
Seven clean sheets in eight games for the Costa Rican. He will have a very capable set of attackers in front of him, so it might be harder to stay clean. He didn't do well last season against them.
Defense
RB: Dani Carvajal
Danilo is the biggest doubt for Sunday, as such, it would be a bad move to force him into playing a game of this profile. Carvajal is the clear choice, as Arbeloa showed his lack of rhythm on Wednesday.
CB: Raphaël Varane
The Frenchman will have a usual partner next to him again, giving him peace of mind. Like Navas, his recent showings against Atleti have been less than ideal. It's time to redeem himself.
CB: Sergio Ramos
The captain has had plenty of time to get ready for this, as he skipped the trip to Sweden. The defense has missed his character and it will probably serve as a boost for his teammates.
LB: Marcelo
Finally missing a game this season, the break will do him very well to stay fresh and rested. His return will be a huge plus for the attack and Ronaldo specifically. In the future, Arbeloa can do for lesser tests.
Midfield
RCM: Luka Modrić
He's become the leader of the midfield, as almost every move forward involves him. Now with the injured men ready, his effort can be diminished and create a more equal distribution. Bale and James will pick up in the attack.
LCM: Toni Kroos
Nobody questions the German's talent, but he's definitely lost some weight in the playmaking department. On top of that, he's not marking well and losing balls with alarming frequency. His coach should work to bring the best out of him.
Attack
RW: Isco
Despite James' recovery, Rafa won't be giving any clues as to who will play. Considering his time away from the pitch, the Colombian shouldn't be stressed too fast. Using him as a resource in the second half is smarter.
CAM: Gareth Bale
Along with Ramos, he has more possibilities of starting. Interestingly enough, since his injury, his teammates haven't managed to achieve a good goals per shots ratio. He's coming back at a great time.
LW: Cristiano Ronaldo
He was able to get back on the scoreboard after a short absence. He also supposedly beat a club record on Wednesday. Hopefully this restores his effectiveness, as he's been missing a high number of chances.
ST: Karim Benzema
Atlético isn't the team that he does best against, yet things can change at any moment. With Bale's return, he will have another source to combine with and create. His movements will come in handy, since the rival's defense is strong.
(4-2-3-1)