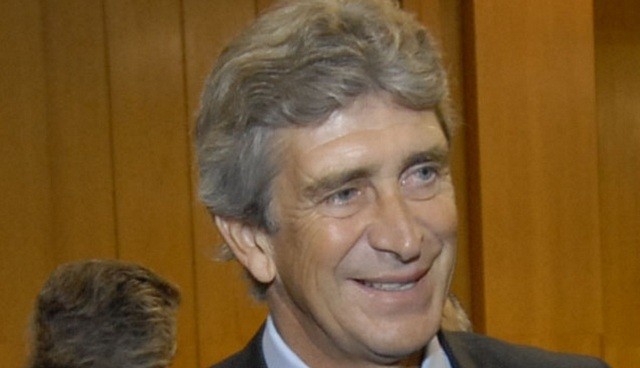 With Manchester City having one of the best squads in the league, it is hard for any opponent to defeat one of the strongest squads in Europe.
Manchester City's lineup consists of Navas, Aguero, Nasri, Silva, Fernando, Yaya Toure, Kompany, Zabaleta, and of course Joe Hart in the goal. Having one of the most dominant squads, their win today against Borussia Monchengladbach, really allowed for their fans to see what they can do.
With Joe Hart saving a penalty kick from Raffael in the 20th minute, everyone was sure that Manchester City would win the match easily from the confidence that they had gained from the stop.
Surprisingly, City did not play as well as they would have liked to though. In the first half, Aguero had several shots on goal and missed every single one. Sterling then gave the goal a chance, and also was not able to get past the invincible Somner in goal.
Throughout the entire match, both goalkeepers played remarkably well and were able to keep the score 1-1 until the 90th minute, when Aguero used his technical abilities to discombobulate the Borussia defenders, leaving them with no choice but to hack at his ankles.
The referee then called a foul and awarded Man City with a penalty kick. Finally, after having very bad luck keeping the ball on frame, Aguero was able to find the back of the net.
Borussia Monchengladbach definitely came prepared to play, as they were the underdogs coming onto the pitch. They certainly felt the pressure of possibly dropping to the bottom of their Champions League bracket, and wanted to make sure that they made a statement for themselves against Manchester City.
Even though they had the support of their home fans, Manchester City pulled off the win. Throughout the match, Borussia had several counterattacks which left Joe Hart and his defense shaken up. They had multiple shots on goal as they blazed through the Man City defense, but with Joe Hart bringing his confidence, he kept his team on his back.
This  was a huge win for Manchester City because unfortunately, City has lost 3 out of their last 4 matches, and in their last Champions League match, they lost to Juventus. With this win, they are now back up to third place in their Champions league bracket with Sevilla and Juventus in front of them.
On October 21st, Manchester City takes on Sevilla at the Etihad. Now that both teams are tied for second place, Manchester City will have to play their best starting 11 and make sure that each and every player is fit to play so that they can take the win at home.