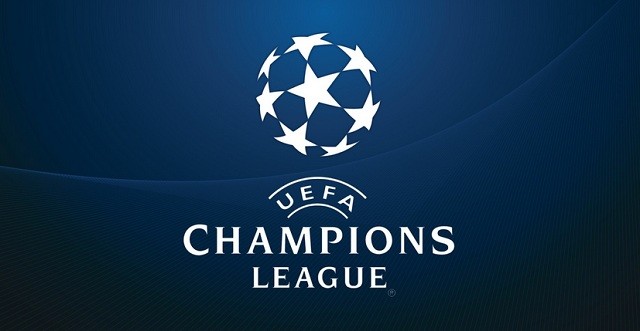 Matchday 2 brought us a little bit of everything. Great goals, some shocks, and the fact that Robert Lewandowski is on fire. Arsenal fans look away, here is the matchday 2 analysis.
With two matches played in the Champions League already, lets look at the group, which is not a surprise for anyone. Group A seems to be locked up already after the second matchday, with Real Madrid and PSG look to take the top to spots with wins against Malmo and Shakhtar Donetsk respectively. Ronaldo scored two goals and PSG dominated the match against a Shakhtar side that would threaten a top two finish in almost any other group, but not in this one. Now the only battle will be who will win the group and get that very important top seed in the round of 16 draw.
Group B is all level as each team in the group has a win and a loss. Manchester United defeated Wolfsburg at home 2-1 as Louis Van Gaal got his first champions league victory in the group stage with Manchester United. CSKA held on to defeat PSV at home 3-2, as the group looks up for grabs until the very end.
Group C sees Benfica taking top spot in the group after a good match against Atletico, which they won 2-1. Newcomers Astana made history as they took their first ever group stage point against Galatasary 2-2 in front of a sold out crowd in Astana. But it still looks as if Benfica and Atletico will make it out of this group safely still.
Juventus took care of Sevilla 2-0 at home comfortably and Manchester City got a bit of luck and took care of Borussia Monchengladbach 2-1 away after Joe Hart saved an early penalty. Juventus will host Borussia on matchday three and the other match will be very important for both Sevilla and Manchester City as it could be do or die for both clubs during matchday 3 and 4.
Barcelona left it late with two late goals against a stubborn and very talented Bayer Leverkusen side that played with heart. BATE Borisov took everyone by surprised and put three in at home against Roma in the first half. The team from Belarus eventually hung on and took all three points in a 3-2 victory. With Barcelona looking lost without Messi, who is out with a knee injury, the defending champions still look to get out of the group as they have their next two matches against BATE Borisov. Roma will need to take some points against Leverkusen if they hope to advance out of the group.
Group F can be summed up in one word so far….Bayern. With two wins from two, and not even conceding a goal so far, Lewandowski and co are taking the champions league by storm so far. The Polish international cannot seem to stop scoring after netting a hat trick against Dinamo Zagreb.
Arsenal took another shock loss to the hands of Olympiacos at home, but was it really a shock? The gunners look a mess in the champions league so far and with the next two matches against Bayern Munich, Arsenal have their work cut out for them. The very realistic possibility of losing the next two matches and going 0-4 in their first four matches will see them crash out of the group stage and even perhaps see Wenger lose his job, which will make some Arsenal supporters ever so happy.
Dynamo Kyiv took all three points away against Maccabi and Chelsea's woes continue with a 2-1 defeat away to Porto. Mourinho needs to make some drastic and quick changes if he wants to keep his job. Chelsea travel to Kyiv next, and know that they will be up against a side that plays very well at home and will surely have 70,000 plus fans behind them. We except Porto to do the business against Maccabi but anything is possible in the champions league as we have seen ever so often already.
Group H saw Zenit take top spot with a 2-1 victory at home against Gent and Valencia took care of Lyon 1-0 away. Matchday three sees Zenit take on Lyon and Gent play Valencia.
So far this group stage is turning out to become something special. No one is assured of victory, unless you have Lewandowski on your side, and Arsenal need to take at least 4 points to keep their hopes of advancing alive.