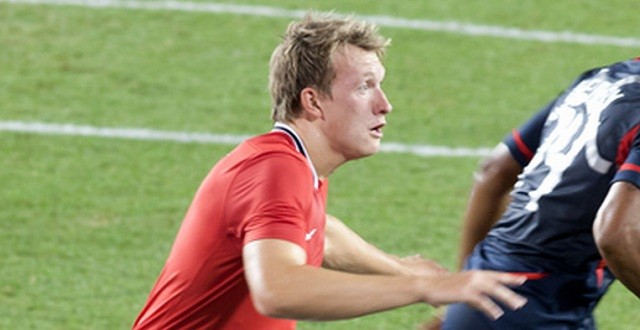 In 2013 Sir Alex Ferguson was quoted as saying about Phil Jones "Arguably, the way he is looking, he could be our best ever player.". High praise from the most successful United manager in history and one who had the pleasure of working with some of the greatest players to have graced the hallowed turf at the theatre of dreams.
It could be said since then Jones has flattered to deceive, and the jury is out on how good he can really be. He has been dogged by injury and has not really had a settled position in the team, being deployed as full back, holding midfielder and centre back.
Versatility is a great asset to the team, but can be to the detriment of the player when it comes to development, as you run the risk of becoming a bit part player in the team, coming in to fill gaps rather than being a stalwart.
Jones will be hoping, after his recovery from a mild case of thrombosis, he can now kick on and regain his place in the starting line up. Smalling provides the perfect incentive, as he has shown through his performances this season, what a long uninterrupted run in the team can do to a players confidence, and also increases the managers faith in the players.
Speaking to MUTV after the game yesterday Jones was quoted as saying said "I am fit…I got 20 or 25 minutes against Ipswich, 20 minutes against Sunderland and just under 20 minutes tonight so I am slowly getting back to it and getting my fitness back, and my sharpness back. I feel good, so hopefully I can just stay fit and integrate my way back into the side."
Time will be the ultimate judge on what Jones can achieve at Manchester United and if Alex Ferguson was on or off the mark.