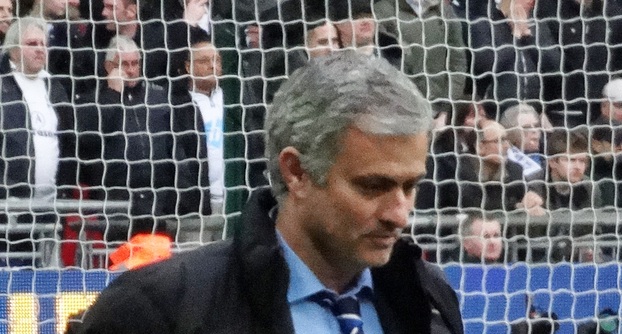 "Two ridiculous mistakes" are to blame for Chelsea's Champions League defeat at the hands of Porto, says manager Jose Mourinho. The Portuguese boss however, insisted that the overall performance was "good" in spite of the mistakes.
Speaking to the media after the game, he said, "It was a good performance with two ridiculous mistakes. Sometimes you make that kind of mistake and you are not punished. Tonight we were punished."
Andre scored from close range in the first half whereas in the second half Maicon headed in from a corner.
"The second goal, for us it is a ridiculous mistake. We watch dozens and dozens of repetitions of Porto taking corners. I thought we were completely ready for that. And in a moment when the game was under control and we were preparing a change, we concede that goal" said Mourinho.
The Chelsea manager has always paid close attention to his team's defence, especially from set pieces. However, Chelsea seem to have lost that this season, which is made apparent by Mourinho's own admission.
"The two mistakes [from corners] were difficult to accept. The basic thing in football to work at is a defensive set-play. The ball is stopped, you defend the spaces or the man or both, but to concede the second goal was like ice in the players."
Oscar, Loic Remy and Falcao were not even a part of the squad for this game, while Eden Hazard and Nemanja Matic were dropped to the bench. Surprisingly though, the enigmatic Mourinho decided against blasting his players, despite having done that all week.
"I don't think my players deserve me to be critical with them, apart from the two mistakes they made. But I won't point the finger to one or another. Two mistakes cost us, the game was fantastic."
Defeat at the hands of Porto sees the holders of the Barclays Premier League slip down to third place in Group G. The Chelsea fans will be growing restless and another poor result from the next round of fixtures will surely engender pandemonium in the Blue part of London.