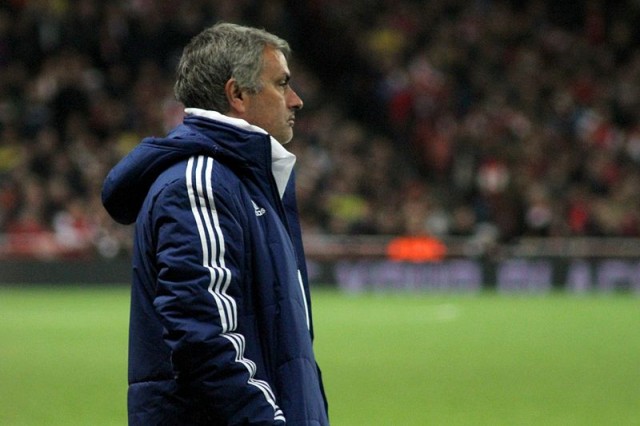 Chelsea boss Jose Mourinho has publicly criticized the attitude of his players prior to their clash against FC Porto in the UEFA Champions League. According to Mourinho, players should be champions in their attitude regardless of the number of trophies they have actually been able to win.
He added that several individuals in his team carry an "unstable attitude" when it comes to elements like "desire, motivation and commitment". The Portuguese boss believes this to be the biggest hurdle that the Blues have to overcome right now.
The Herald has reported that Mourinho said, "I can be five or 10 years without winning a title, but I will still be a serial champion in my approach and my attitude.This is the problem we have at this moment".
Chelsea line up against Mourinho's former employers, Porto, who are sure to go into the match with all guns blazing. If Chelsea are to secure a win, they will need to show a lot more consistency.
"Untouchables in football, only consistency can give you that status. Football is about today, it's not about yesterday. In football you have to be consistent in your performance, in your emotion." said Mourinho, whose champions are really stuttering this season.
"There are two sorts of champions. There are champions who win something – and there are lots of them – but there are the other champions who during their career they win one, two, three, four, five, 10 or 20 titles. In this club we have 25 champions from last year, but serial champions in this squad, how many do we have? John Terry, John (Obi) Mikel, (Branislav) Ivanovic are serial champions."
Chelsea find themselves in a terrible run of form that sees them occupy 14th spot in the Barclays Premier League table after seven fixtures. Mourinho is understandably angry it seems that he will go to any length to ensure a turnaround.
He even went on to further blast his players as he said, "Clearly it's an attitude perspective of some individuals. And when you have individuals with that unstable attitude in terms of motivation, desire and commitment you will pay".[one_fifth_last][/one_fifth_last]