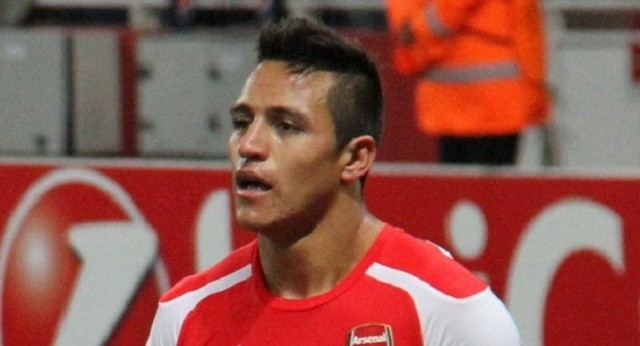 Arsenal shockingly lost 3-2 at home to substantial underdog Olympiakos, and the result puts their chances of qualifying for the knockout stages of Champions League in serious jeopardy.  Arsenal has now lost their first 2 Champions League group stage matches, with their next 2 group stage matches coming against a very strong Bayern Munich squad.
Miscommunication from the central defenders Gabriel and Laurent Koscielny led to a corner kick that Olympiakos was able to capitalize on to take an early 1-0 lead.  Then later in the match after Arsenal had tied the game, goalkeeper David Ospina inexplicably mishandled another corner kick, and he ended up hitting the ball into his own net.  Overall, Arsenal looked extremely sloppy in their defeat to Olympiakos, but the one bright spot in the match was the impressive performance by Alexis Sanchez.
Sanchez was no doubt the man of the match for Arsenal, as he played a role in almost every opportunity the Gunners were able to create.  Sanchez played a beautiful through ball that ended up being an assist to Theo Walcott in the 35th minute.  Walcott hit the ball within range of the Olympiakos goalkeeper, Roberto Gago, but the keeper was not able to parry the ball away from the goal.
Then in the 65th minute Walcott returned the favor to Sanchez by chipping a pass into the box, and Sanchez was able to get his head on it to tie up the score at 2.  However, Arsenal's sloppy play continued, as they immediately conceded yet again, and Olympiakos took a 3-2 lead just seconds after the Sanchez equalizer.
Sanchez was the key member in the Arsenal attack, as he led the team in key passes (4), shots (4), shots on target (2), fouls drawn (3), and successful dribbles (12).  And of course this is in addition to the goal and assist that he had.
It was an incredible performance from Sanchez, and he did everything in his power to give Arsenal a victory, but most of his teammates did not play with the same energy and precision that Alexis was able to provide.  The rest of the Arsenal squad is going to have to raise their level of play if they expect to advance from this stage of the Champions League.