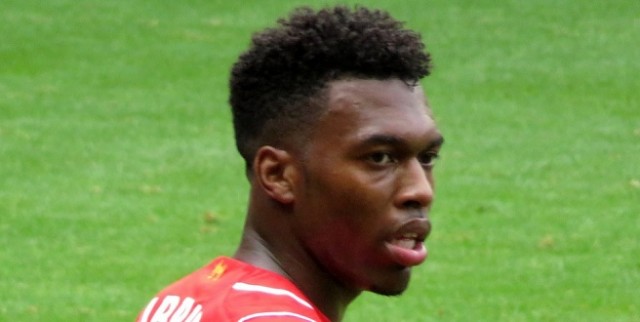 After recovering from hip surgery and stepping up to once again become Liverpool's front man, Daniel Sturridge seems set to take the Premier League by storm. Sturridge, who scored a brace against Aston Villa, has once again brought life to the Liverpool side and proves to be fundamental for Brendan Rodgers' tactics. There still remains a question that many Reds supporters are asking themselves, how much longer will this last?
The former Chelsea and Manchester City striker proved fundamental for Liverpool back in the 2013-14 season when Liverpool came close to winning the Premier League title, only to lose it on the last remaining games to a persistent Chelsea side.
Raheem Sterling, Luis Suarez and Daniel Sturridge formed a deadly trio, with Suarez scoring 31 goals and tying the record of most Premier League goals scored in a single season with the likes of former Manchester United winger Cristiano Ronaldo and Newcastle legend Alan Shearer.
Sturridge is the last of the trio to remain at the Merseyside club and will be looking to form a similar partnership with the likes of Christian Benteke, Danny Ings and Divock Origi for the upcoming years. Benteke is the player with the most pressure to perform after a big-money move of £32.5 million from Aston Villa. Since Origi has not been in the plans of Rodgers, former Burnley star Danny Ings seems the most fit to form an all English front line with Sturridge.
https://www.youtube.com/watch?v=9aKEX192x-Q
It still remains to be seen if Rodgers could permanently count on the English international. With a negative record of missing 60 league games since joining the side back in 2013, he still remains the club's best goal to minutes played striker of all time, surpassing the likes of Suarez himself and Liverpool legends, Michael Owen and Robbie Fowler.
It will also be important for Sturridge to perform, as it could prove vital for Brendan Rodgers to keep his position as manager of the club after a series of negative results against the likes of West Ham, Manchester United and barely scraping a win against minnows Carlisle United in the Capital One Cup.