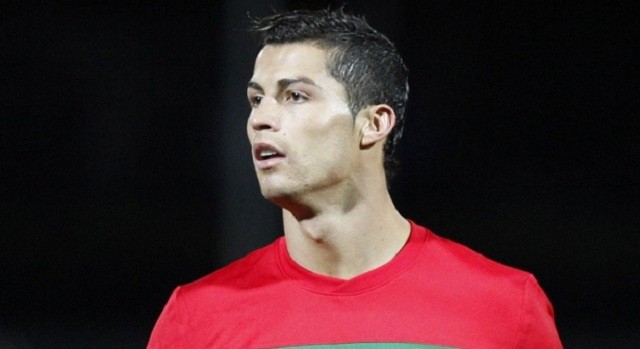 The La Liga top spot didn't last long for Real Madrid as they played a goalless draw on Saturday against Málaga. To get past that bitter taste, they will fly to Sweden to face Malmö FF as the Champions League returns.
Arguably the weakest out of the group, the Swedish team will have an excited crowd that can tip the scales into their direction. Three points are the only option for Madrid to take one more step towards qualification.
Preferred Formation: 4-2-3-1
Injuries are coming and going often at the Bernabéu, but soon Rafa Benítez will be able to use some of his starting members like Bale, Ramos and James. While the team is keeping plenty of clean sheets, the rivals are still getting close to Navas very easily. The midfield isn't holding as well, with careless mistakes happening with a bit of frequency. Rafa will need to keep perfecting the transitions from attacking to defending.
GK: Keylor Navas
The Costa Rican is gaining praise left and right, proving that if you work hard enough, things will go your way. With his momentum, it wouldn't be smart to sub him, yet Casilla could be a surprise anytime soon.
Defense
RB: Dani Carvajal
He didn't end the previous game well and risking him during the Madrid derby week is very dangerous. Whether he's fit or not, the coach should think carefully about his decision, as it could cost a lot in the long run.
CB: Raphaël Varane
Pepe's sudden injury is keeping the defense as the most vulnerable position. However, the Frenchman is one of the top performers of this zone and he has it all to start. Alternatives are scarce and he will have to play.
CB: Nacho Fernández
He didn't do the best he could with his opportunity on Saturday, still it seems he will have a second chance. Ramos is recovered and he will most likely enter in the second half to get him ready for the weekend.
LB: Álvaro Arbeloa
The experienced defender might be playing his first match of the season. Carvajal's physical problems and Marcelo's lack of rest are opening up the way for him. He can play in either of the positions, so don't be surprised if he's on the right instead.
Midfield
RCM: Casemiro
It can't be said enough that Sunday's game is vital. Not only is it always a complicated duel, but Ancelotti's track record really put Real as the inferior of the two capital city teams. Modrić needs rest and Casemiro has good odds.
LCM: Mateo Kovačić
Having played minutes in every single match, it's no surprise that he could give Kroos rest before Atleti. He has been playing in a more attacking role, yet he can play in this deeper version of it as well.
Attack
RW: Lucas Vázquez
Another man who has received mixed responses from his performances, in the spirit of rotations, he should also feature. Since Mateo will be moving to the midfield, Isco will go to Bale's spot and the wing will need Lucas.
CAM: Isco
The Spanish is running out of time to impress the boss, as James is almost ready to come back. Bale is also in the same situation, so the attack will become a competitive zone where only the best will be sent out.
LW: Cristiano Ronaldo
He hasn't scored in three consecutive matches and his anxiety is back. He's played everything and Malmö can be the one to pay all of his frustration. He needs to get past his bad vibe before the visit to the Vicente Calderón.
ST: Karim Benzema
He's been the one saving Madrid recently when it comes to scoring goals. The Champions League is a very special competition for him and he could keep that good moment going longer.
(4-2-3-1)