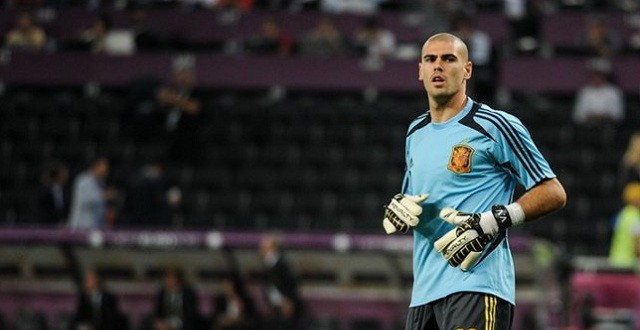 Liverpool and Chelsea surprisingly target Manchester United goalkeeper, Victor Valdes. Valdes, who joined the English giants back in October after recovering from an anterior cruciate ligament tear and being sidelined for 7 months has fallen out of favor to the likes of David De Gea and Sergio Romero for the starting spot.
It is no surprise to the United fans since many notable figures have had previous disputes with Louis Van Gaal, including big names such as Johan Cruyff, Hristo Stoichkov and current Southampton boss, Ronald Koeman.
Chelsea face a major goalkeeping crisis as Belgian keeper Thibaut Courtois may be off until the end of November and their only renowned keeper is Asmir Begovic.
On the other hand, Liverpool's main keeper Simon Mignolet has already proven to not be a reliable man ever since his inconsistent sparks of brilliance at the end of last season and Brad Jones is simply not up to the task. It is also unlikely (nearly impossible) for Manchester United to have any negotiations with Liverpool due to their fierce rivalry in the English top flight.
Valdes's experience would result important for any of these teams and the competition for the position would better everyone in the role, similar to Petr Cech at Arsenal. Victor Valdes has already proven he is still capable of having stellar performances in the Premier League.
Most notably in the game versus Hull City back in May, saving the red devils from falling to the tigers, which ultimately resulted in relegating Steve Bruce's men.
The former Barcelona man has not been handed a squad number this season, but only named to United's Premier League squad to conform the league's 25-man squad requirement. However, it remains unlikely that Van Gaal would sell a player of Valdes's caliber to a direct rival, especially considering that the Spaniard still has some quality left in him.