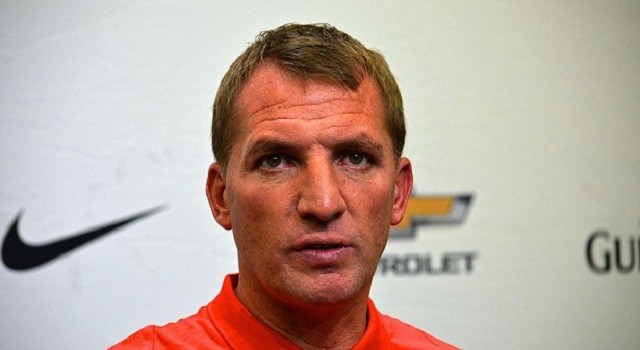 Liverpool FC has been enduring a difficult season, even after grabbing three points against Aston Villa last weekend. Since Brendan Rodgers has taken charge of Liverpool, the Reds have finished  at 8th, 7th, 2nd and 6th on the league table.
In comparison to Arsene Wenger's Arsenal and Manuel Pellegrini's Manchester City during the past four years, the Gunners finished the season at 3rd, 4th, 4th, 3rd position, while City finished at 1st, 2nd, 1st, 2nd on the league table. Both Wenger and Pellegrini are arguably the top two managers, who have been managing the same team for at least four seasons, that have no concern of losing their jobs based on the league result by far.
In spite of failing to win the league, Wenger's Arsenal is still seen as a strong title contender at the beginning of each year in Premier League due to its consistency, which isn't necessarily based on league position. Rather it is on the team development as a whole, such as bringing in young starlets,  as well as investing on well-known established players, such as Mesut Ozil and Alexis Sanchez.
As for Manchester City, the result on the league table had said what it needs to be said about Pellegrini's team management.
The biggest factor that separates Rodgers from Wenger and Pellegrini is the fact that Liverpool's worst season expectation is way more unpredictable than both Arsenal's and Manchester City's. Stability of staying at a consistent level is a key quality for a good manager; however, staying at a high level of consistency is what makes a good manager into a successful manager, and Wenger and Pellegrini do just that by managing their team in Premier League.
Ultimately, without being affected by whether Liverpool have players to challenge the title or not, Rodgers did possess the quality of being a good manager by keeping Liverpool consistent on the league table; however, if Liverpool is looking for more than what it currently has, Rodgers's suitability is an open ended question, "what is considered good enough for Liverpool?"