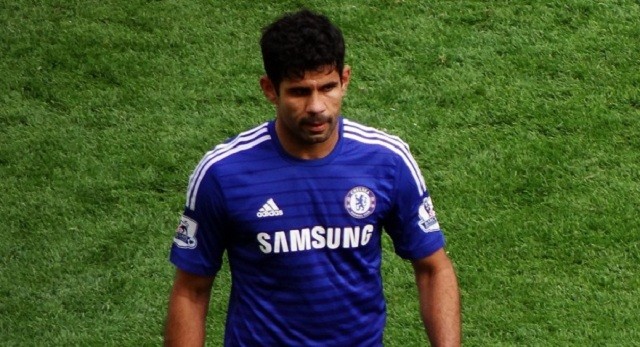 Chelsea forward Diego Costa has always been a fiery character, his older brother has come out and said. The 26-year-old striker is currently serving a three-match ban that was handed to him after an extremely physical display against Arsenal last week. Costa is notorious for being a tough cookie, and this latest revelation from his elder sibling comes as no surprise.
Speaking to The Sun on Sunday, Jair Costa said, "This isn't something new. It's the same old story. It's hard for Diego to change a habit of a lifetime. He always loses his temper easily and ends up in fights when he plays football."
The elder Costa has not really said anything new here but this latest admission from someone who has seen him since forever should give the Chelsea management and fans something to ponder about.
"As brothers we've always been close but always fought over football because we were so passionate about trying to be better than the other. He never wants to be beaten and as a child if his team lost or he disagreed with a foul, he would fly into a rage ending up in scraps with his opponent."
Football is not a place to showcase one's temper while England is known to have a notoriously rigid stance against unsporting or even violent acts that take place on the football pitch. If Costa does not mend his ways, he may very well end up being footballing pariah, just like one specific South American before him.