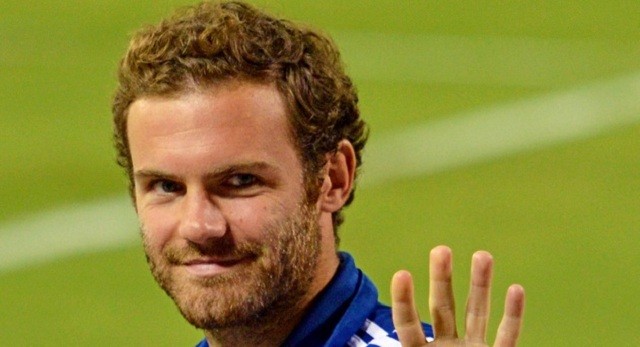 Manchester United attacker Juan Mata has declared that his teammates are finally getting acclimatized to Loius Van Gaal and his methods. The Dutch manager joined the club as boss last season and after a stuttering start to the campaign, the Red Devils safely managed to grab a place for themselves in the UEFA Champions League.
Van Gaal has however, really kicked on in his second season in England as United currently occupy first place in the Premier League table. Speaking to the Mirror, Juan Mata has attributed his team's success to their better understanding of their manager's style. Mata said, "Every manager has his own way to work and obviously with him it's different than with any other manager."
"He said when he arrived it was going to be difficult, especially at the beginning. But I think it is about time and getting used to his technical way of working – the number of meetings, the training and the games."
"But this is our second year with him so it's normal and logical that we're understanding each other better – not just with him, but as a team on the pitch. We've been playing together more time than last season, so it's normal we're playing good football and that's what we want to do this season – improve again."
The Red Devils are being seen as real contenders for the Premier League title by football fans and pundits. Saturday's 3-0 win over Sunderland has allowed Manchester United to take up the position as new leaders of the Premier League.