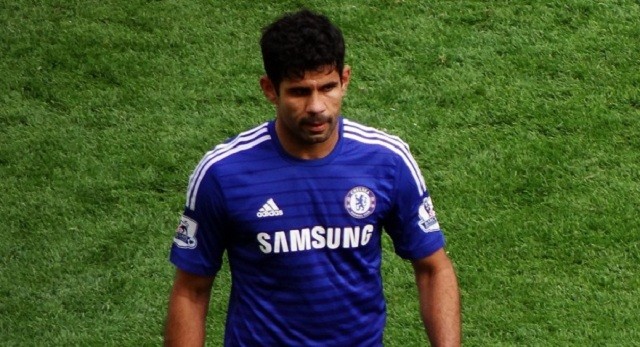 Chelsea striker Loic Remy has sung the praises of under-fire forward Diego Costa, reports the Daily Star. Costa is currently serving a suspension that was handed to him after the infamous Gabriel and Laurent Koscielny incident at the  Bridge last week.
France forward Loic Remy will be given an extended run in the Chelsea team due to the absence of his strike partner, but that does not change his opinions about how important the Spaniard truly is.
Remy said, "Diego is the kind of player who can switch on during the game and that's a good thing because outside the pitch, he is such a funny guy and joking all the time. He is a different person on the pitch, but I think he is really passionate and that's why he is like this. He never gives up and I think he is a very talented player."
The Spain forward has come under heavy fire following an extremely physical display against Arsenal last week that courted boatloads of controversy. Remy also spoke of his teammate's abilities as he said, "You maybe need to ask John Terry or Kurt Zouma [what he is like to mark] and they will tell you better than me, but even at training he can show some good skills and score some good goals. He is a good player."
"Off the pitch and in the dressing room, he is always doing cheeky things everywhere. For me, I am really happy and pleased to play with this kind of player. You learn a lot next to him. He is a striker, as I am, so I try to take an example from him and from Falcao as well."
The former QPR man will be hoping that his presence can make the Chelsea faithful forget about the suspended Costa as he will be trying his very best to seal a permanent place in the Blues starting line-up by impressing his manager in these few games.