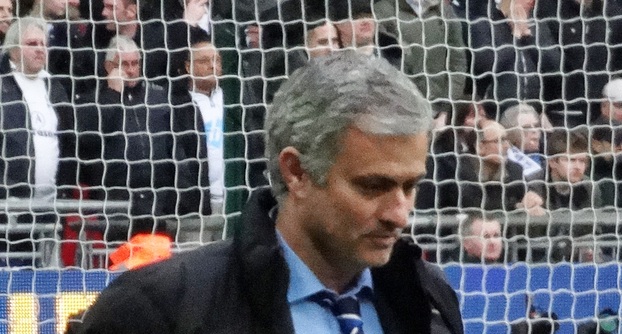 Chelsea manager Jose Mourinho has launched yet another scathing tirade on his Arsenal counterpart, Arsene Wenger. The Portuguese manager verbally censured the Frenchman in what was a very, thinly veiled attack. Speaking to the media ahead of his side's Premier League tie against Newcastle United, Mourinho referred to Wenger, without ever actually naming him.
The Chelsea boss was asked about the current situation that Newcastle boss, Steve McLaren finds himself in.
In response to this, Mourinho said, "In this country, only one manager is not under pressure. Every other manager is. I am under pressure, Steve is under pressure, [Manuel] Pellegrini is under pressure, Brendan [Rodgers] too. We cannot be below par. We have to meet the objectives. I have sympathy with all of them, because it's a difficult job. There's one outside that list, but good for him. I have sympathy for Steve."
Mourinho was asked by eagle-eyed journalists as to who this specific manager was. In response to that, he said, "You know. The one who can speak about the referees before the game, after the game, can push people in the technical area, can moan, can cry in the morning in the afternoon, and nothing happens. He cannot achieve and keep his job, still be the king. I say just one."
The animosity that Mourinho and Wenger feel for each other has been providing football journalists with a job and football fans with free entertainment for ages now, and with the latest clash between the two providing yet more sparks, it seems as if this is one feud that will not end anytime soon!