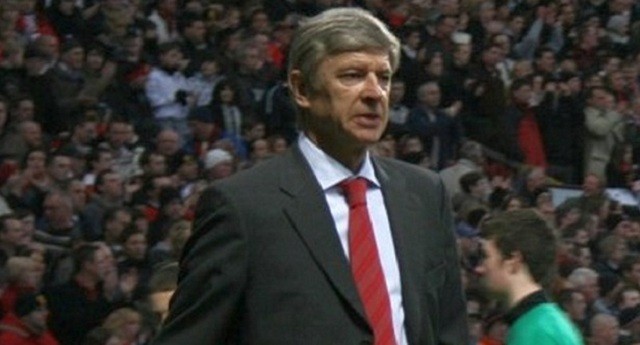 Arsenal face Leicester City at the King Power Stadium Saturday morning.
Arsenal beat Tottenham 2-1 in the Capital One Cup on Wednesday to snap their two game losing streak. Mathieu Flamini of all players scored a brace, one of which was a beautiful volley that Dennis Bergkamp would have been proud of.
The win is even more significant consider that Leicester City is the last team in the Premier League to be unbeaten. Although Leicester has come back from behind the last few games, they are more than capable of challenging Arsenal.
Arsene Wenger made wholesale changes to his side on Wednesday and featured many players who have either been regulars to the bench or are on the fringe of the first team. Wenger is again likely to make wholesale changes to his squad, although one or two players who played against Tottenham may start against Leicester.
Aaron Ramsey is certainly one of those players, although he is likely to feature on the right instead of central midfield where he started against Tottenham.
Wenger will have a decision to make regarding his center back pairing as well. Per Mertesacker returned to the side for the first time in a month after suffering from a virus. However, Gabriel had his three game suspension rescinded by an FA panel meaning he is in contention again for Saturday's match.
The Brazilian still faces charges of improper conduct and a hearing is scheduled for Friday. Although a fine is more likely, Gabriel could be suspended one match for failing to leave the pitch after being sent off. The panel's decision will likely make Wenger's center back pairing decision.
Here is Arsenal's most probable lineup against Leicester City.
Goalkeeper – Cech
Petr Cech will return to the side after David Ospina assumed his cup goalkeeper duties. Cech has been a consistent and calming presence behind Arsenal's back four and has shown exactly why Wenger purchased him this summer.
Right Back – Bellerin
Hector Bellerin will return to the squad after Mathieu Debuchy showed no reason why he should usurp the young Spaniard.
For someone who complained recently about his lack of playing time, Debuchy is not taking advantage of the opportunities given to him. He essentially shirked his responsibilities on the right against Tottenham and constantly left himself and his center backs exposed.
Center Backs – Mertesacker & Koscielny
Although Gabriel will likely not be suspended, Wenger was sufficiently unhappy with his player's reaction to being sent off. Wenger may sit Gabriel for this match and allow Mertesacker to regain match fitness.
Gabriel has performed excellent in every match that he has played in this year. It won't be long before he usurps one of Laurent Koscielny or Mertesacker in the lineup.
Left Back – Monreal
Nacho Monreal will return to the lineup although he will do so with some pressure as Kieran Gibbs played extremely well against Tottenham on Wednesday. Gibbs looked sharper and a willing defender.
Earlier in the week, Wenger tipped Gibbs to reclaim his form from a year ago and regain control of the left back position.
Defensive Mid – Coquelin
Francis Coquelin is undoubtedly the first choice defensive midfielder. The problem is, it is unclear if he is fit or not. Wenger has not provided a medical update as of writing this and the manager provided very little information on Coquelin's injury earlier in the week.
We know that the Frenchman was dealing with some swelling in his knee and that it had initially been hoped that he would be fit for Tottenham on Wednesday. This obviously was not the case and now we have to wait and see if Coquelin is fit for this week.
Considering that Wenger thought he might be able to play midweek, it very possible that Coquelin plays this week. But considering Arsenal's medical history, you never know. If Coquelin is not fit to play, Mikel Arteta will take his place in the squad.
Central Mid – Cazorla
Santi Cazorla returns to the squad after serving a one-match suspension for his sending off against Chelsea.
The combination of Flamini and Arteta on Wednesday did nothing to put pressure on the Cazorla-Coquelin partnership. Cazorla is unlikely to feel much pressure in the squad until either Alex Oxlade-Chamberlain hits peak form or Jack Wilshere returns from injury.
Attacking Midfield – Özil
According to Squawka, Mesut Özil has created a total of 22 chances for his teammates this season. Of those 22, only 2 have been converted. If his teammates did not prove to be so wasteful in front of goal and they had scored even a quarter of those, Özil would be sitting somewhere around 7 or 8 assists on the season.
Wide Right – Ramsey
Aaron Ramsey will return to the right of midfield where he has been proven to be a danger from. You can see that he is itching to get his name on the score sheet for the first time this season and he is a good bet to get it done this weekend.
Attacking Left – Alexis
Like Ramsey, Alexis is itching to score his first goal of the season. He is shooting at every opportunity he gets but hasn't been able to convert chances that he was scoring last year. He may serve himself better if he focused on playing well for his team rather than forcing shots through a crowd of three or four players.
Goals will undoubtedly come for Alexis and in the mean time he needs to continue playing hard for his team.
Striker – Walcott
Wenger spoke about choosing between Theo Walcott and Olivier Giroud based on the matchup. This seems like a good game to use Walcott in. Leicester may sit back, but they are playing at home and will undoubtedly try and take the game to Arsenal at one point or another. There will be some space for Walcott to exploit at certain points of the match.
Giroud has not done much to reclaim a spot in the starting eleven. He was wasteful in front of goal against Tottenham and seem to drift through the game. Regardless of how well Walcott is playing at any given moment, he seems to have at least two chances per game. Walcott is an excellent finisher and we have seen flashes of his finishing form coming back to life.