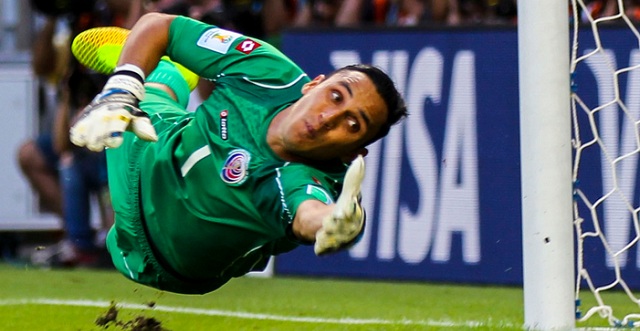 Keylor Navas finally couldn't beat a club record for the best unbeaten start for a Real Madrid goalkeeper. Miguel Ángel was able to get to 431 minutes in the mid-70s, leaving the Costa Rican only a few minutes short. However, the Real #1 stated on his website that the record would have been nice, but winning is the most important thing for him. Despite coming short, nobody can doubt that Navas has started the season at a top level.
Even though he was part of the De Gea fiasco and was very close to arriving to Old Trafford, luck has turned around and given him the chance he deserved all along.
He came to the Bernabéu following a great World Cup with Costa Rica. For 10 million euros, Madrid signed one of the best keepers in La Liga. During his first season, Iker Casillas still was the starting man, yet he was able to play 11 matches.
With Casillas out of the way, the club was obsessed with bringing David De Gea, as he's young, promising and Spain's future #1. Nevertheless, they forgot they already had a great set of hands to defend their net. In comparison, the United man has already conceded five goals and Keylor's only been beaten once. People should be aware that he's helped a lot in giving his team the top spot in La Liga, and that's better than any record.