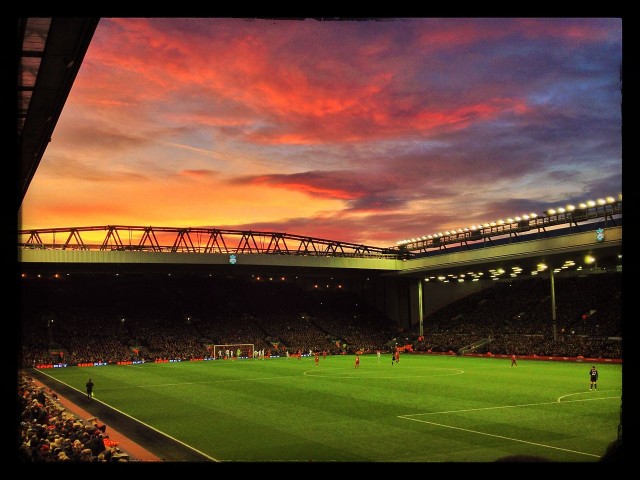 After grabbing six straight points from the first two league matches, Brendan Rodgers' Liverpool have failed to win a single game in the past five fixtures.
As the Reds' main season objective is to win a spot for the Champions League, Rodgers is expected to bring Liverpool back to the right track before FSG (Fenway Sports Group) loses its patience.
Goalkeeper
Simon Mignolet  
The Belgium international could have done better to prevent the goal from Norwich City last weekend; nonetheless, he pulled off a crucial save that stopped Matt Jarvis's potential game winner. As usual, there will be no surprise to see him in goal at Villa Park on Saturday.
Right Back
Nathaniel Clyne
Clyne had a fairly decent performance against Norwich City on last weekend but the English international did not provide as much offensive supports as everyone expected. Yet, he remains the most reliable right back in Liverpool's current squad and will be expect to feature in the starting XI at Villa Park.
Center Backs
Martin Skrtel and Mamadou Sakho will continue their partnership at the back line for the Reds at Villa Park this Saturday. After signing a 5-year-deal contract, Sakho is set to be a long term plan in Rodgers' squad and is expected to regularly feature in the starting XI.
The French international showed a strong physical presence both in air and ground against Norwich, and he will be expected to bring his form to Villa Park and eye on a clean sheet with Skrtel, who will surely start the game as the other center back.
Left Back
Alberto Moreno
The 23-year-old Spaniard arguably had his best performance in a red jersey so far against Norwich City at Anfield last weekend. He provided speed and creativity that allowed the Reds' offense to spark from the backline. Furthermore, he brought a dimension for Liverpool to break through opponent's defense. No doubt that Joe Gomez has delivered great performances this season but Moreno will be Brendan Rodgers' left back selection at Villa Park.
Center Midfielders
Emre Can, Lucas Leiva and James Milner will form the ideal mid-line for Liverpool on Sunday. As Jordan Henderson will be out due to injury, Lucas will continue to keep his holding role in midfield, which will push Can and Milner higher and wider up the pitch. Even though Milner had a rough game against Norwich City, the Reds' vice-captain is expected to retain his place.
Attacking Midfielder
Philippe Coutinho
Returning from the red card suspension, Coutinho missed a one-on-one opportunity that could have won the game against Norwich City. He was far from his best last weekend; nonetheless, he has been the talisman for the Reds, and the Brazilian international is expected to carry Liverpool's hopes.
Forward
Daniel Sturridge
Despite of missing couple scoring chances against Norwich City, Sturridge provided effective none ball-movement and pace that made Liverpool look dangerous, especially in the counter attack. Considering his absence on the field for 5 months, the 26-year-old English international will only get better in time.
Christian Benteke
Played the first half for the Reds on last weekend. The new Liverpool's No.9 was a disappointment against Norwich City; for all that, his ball control and physical strength are vital for the Reds' offense, and he will be given the opportunity to face his old club at Villa Park on this Saturday.
(4-1-2-1-2)